Former Vioja Mahakamani actor Gibson Gathu has thanked Kenyans for contributing towards his kidney transplant.
Speaking to Standard Entertainment, Gathu, who underwent the procedure at Mediheal Hospital, Eldoret, said everything went well and he is already feeling better.
"I have been in hospital since July 18, 2022, and I was discharged on August 3, 2022. I feel so good.
"I am full of energy. I think dialysis had taken a toll on me. Now I am slowly going back to my usual self. God is so good," he said.
The actor, who will still be monitored by doctors for the next two weeks, also thanked President Uhuru Kenyatta and the thespians who stood by him during this period, reserving a special mention for Hiram Mungai, popularly known as Ondiek Nyuka Kwota, Mathias Keya - Alfonse Makacha Makokha and Lucy Wangui - Judge, who have been constantly supporting him.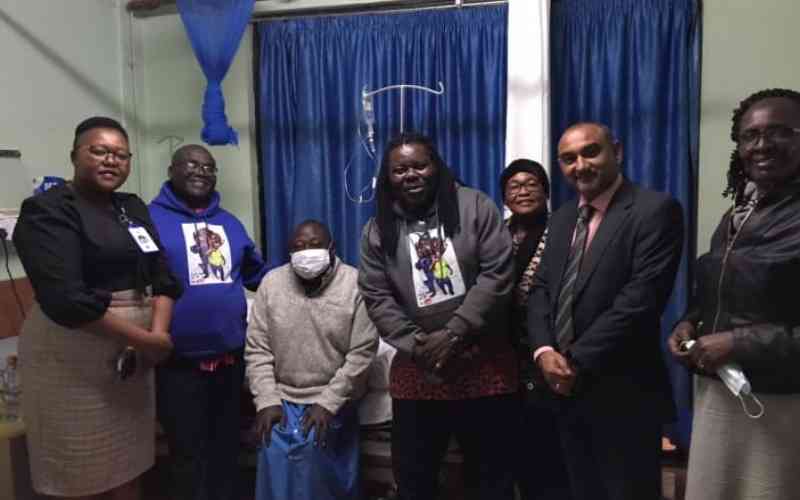 "I am grateful to Kenyans who have supported me. I can never thank them enough," he said.
To those seeking kidney transplants, Gathu advised them to seek solutions locally before travelling abroad because Kenya has capable doctors.
Also read: Gibson Gathu thanks Uhuru for Sh2million donation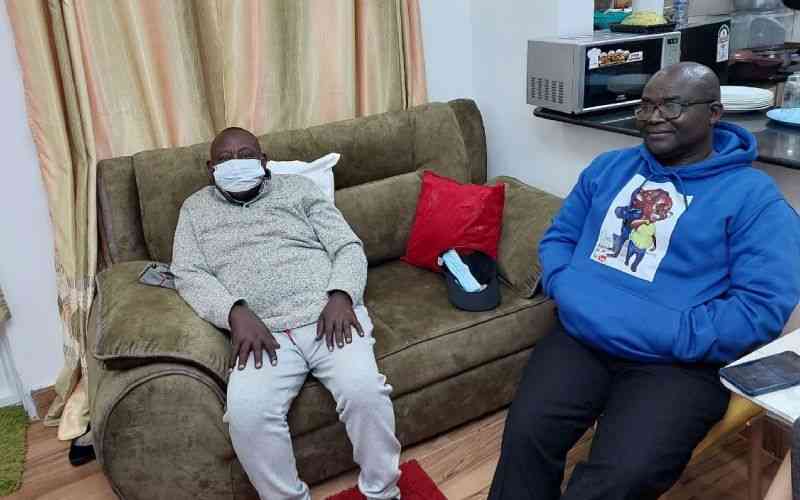 Going back on set
In a previous interview, Gathu said he will go back to acting once he fully recovers since it is what puts food on his table.
He also spoke about mentoring young and upcoming thespians, acknowledging that there is a lot of talent in Kenya that is still untapped.
"I will definitely go back to acting. This is something I have done for almost three decades. I also take pride in mentoring the young because they are the future stars.
"Kenya needs to hone talent and it is important to have a National Art Policy that will ensure tracking from a young age as well as integrating arts into our nation's domestic and foreign policy objectives," he remarked.
He was one of the most popular faces in the iconic Vioja Mahakamani, a Kenyan comedy series that was broadcast for over 25 years and had a considerable following.
Related Topics