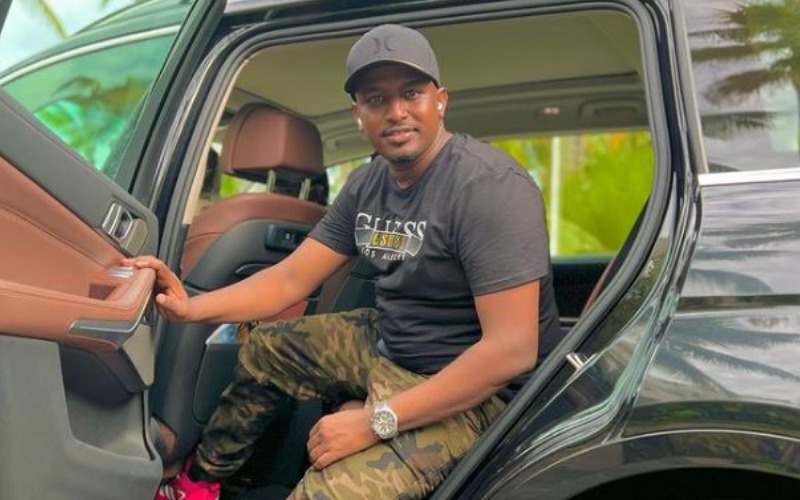 Nairobi businessman Jimal RohoSafi has taken to social media to share some key life lessons he has learnt over the years.
The flamboyant entrepreneur, who is well known for his opulence and love for the finest things in life, questioned the motive of people in modern-day relationships.
Jimal insinuated that most relationships are founded on material things and finding genuine love is becoming harder by the day.
"When someone nowadays says I love you, know that 95% they want to use you. It is hard to find someone genuine," he wrote.
He has had his fair share of ups and downs in his relationships; first with Amira and then with socialite Amber Ray.
In a recent interview, the Association of Matatu Operators chairperson described his wife Amira as the most expensive property in his possession.
Responding to a curious fan enquiring about his asset base, the businessman confidently responded by labeling the mother of his kids as his most expensive asset.
"What is the most expensive property you own right now?" asked the fan.
He responded saying, "Me? My wife." Alongside it a love emoji.
Jamal's response was however met with controversy as a section of online users bashed him for describing his wife his property.
"So women are now possessions??? He owns his wife??? Bana when will we start treating women like humans?" wrote a user by the name _Justinbryan
Jaluomoja commented saying, "'Property?????!' That not the way to describe your wife."
"People are not property to be owned," Mimos_minutes added.
Amber Ray confirms break up with Jamal
Late 2021, socialite turned businesswoman Amber Ray confirmed that she had broken up with Jimal, acknowledging the good moments they had.
"I don't regret getting involved with Jimal. As much as we have our differences, we have good memories," she said.
Amber and Jimal were first found out to be dating sometime in 2020 after an expose on popular blogger Edgar Obare's page.
Jimal came out soon after to confirm their relationship before going on to advise his wife to appreciate Amber Ray's presence in their lives.
"Amber and I did not meet 2 years ago as most people think, we have known each other for over five years now. She advertised one of my brands for me and at that time we were just friend. One thing I like about her is that she is very aggressive, just like me and because of that we got closer our relationship got to where it is now. There's a lot of gossip going around that Amber stole me from my wife, forgetting I was a conductor, which means I know how to approach women. My wife, on the other hand, is a very soft-spoken woman."
Related Topics