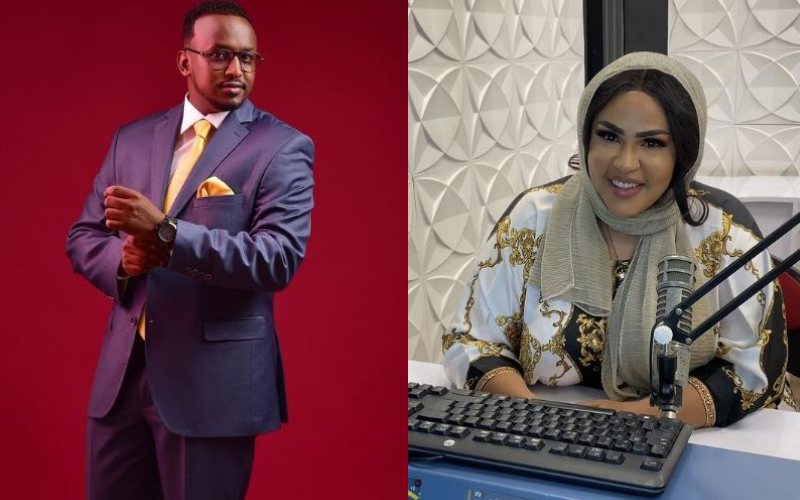 Matatu Operators Association Chairman Jamal 'Roho Safi' Marlow has described his wife Amira as the most expensive property currently in his possession.
Responding to a curious fan enquiring about his financial escapades, the businessman confidently responded by labeling the mother of his kids as his most expensive asset.
"What is the most expensive property you own right now?" asked the fan.
He responded saying, "Me? My wife." Alongside it a love emoji.
Jamal's response was however met with controversy as a section of online users bashed him for describing his wife his property.
"So women are now possessions??? He owns his wife??? Bana when will we start treating women like humans?" wrote a user by the name _Justinbryan
Jaluomoja commented saying, "'Property?????!' That not the way to describe your wife."
"People are not property to be owned," Mimos_minutes added.
iPhone gift
Since their reunion, it is safe to say Jamal has been putting in tremendous effort to ensure his wife is happy again.
About a week ago he gifted her an iPhone 13 Pro Max, worth Sh180,000 and Amira could not keep calm.
She took to her Insta story to thank her husband for the expensive gift as she flaunted it to her fans.
"They say good things happen to good people. Thank you @jimal_rohosafi. I am obsessed with my new iPhone 13 Pro Max," she wrote.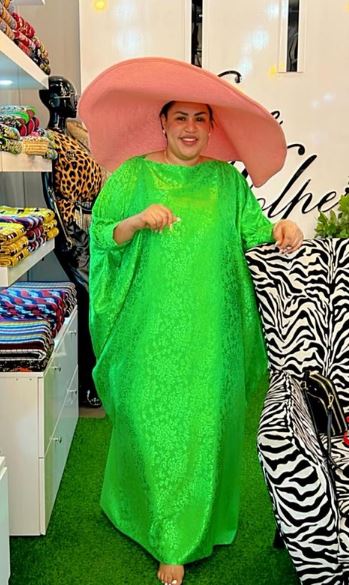 Their marriage hit the rocks a few months ago after Jamal announced he had married socialite Amber Ray as his second wife.
According to Amira, Amber approached her claiming she was selling kids' clothes and wanted her to check them out.
"One day, I get a random call, 'hey sasa, it' s your neighbour unaeza kuja uone nguo za watoto nauza?' Mimi huyo… First of all mimi ata simjui, I have been in Dubai for quite sometimes, So sikuwa najua what kind of person she was. Nikachukua manguo and even asked her where she does her lashes. She' s like she doesn't' t go to town someone does house calls and when he comes she will call me."
Since realizing Amber and Jamal were an item, the two former co-wives continually attacked each other on social media with Amber maintaining that she would not leave Jamal.
Despite the ups and downs their marriage has faced Amira assured in a previous post that she would not leave her husband as they have known each other from when they were still young.
"17 years and counting, niende wapi? Nimekita kambi na sibanduki ngo! Me and Jamal come from way back. His mum was a friend to my late mum, so his mum is my mum, nampenda." she said.
Although the two are no longer a couple Amber maintains that she is still in good terms with Jamal.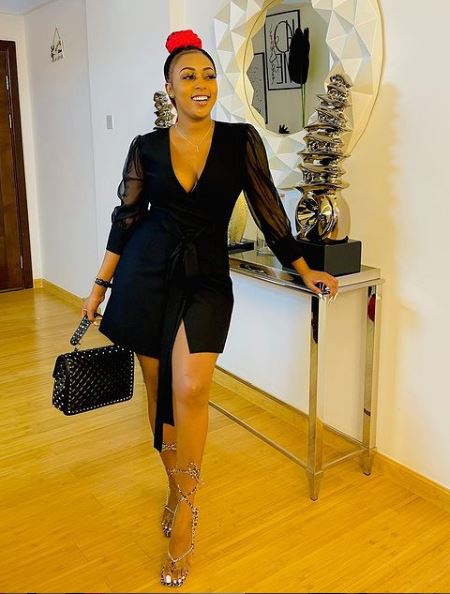 Related Topics