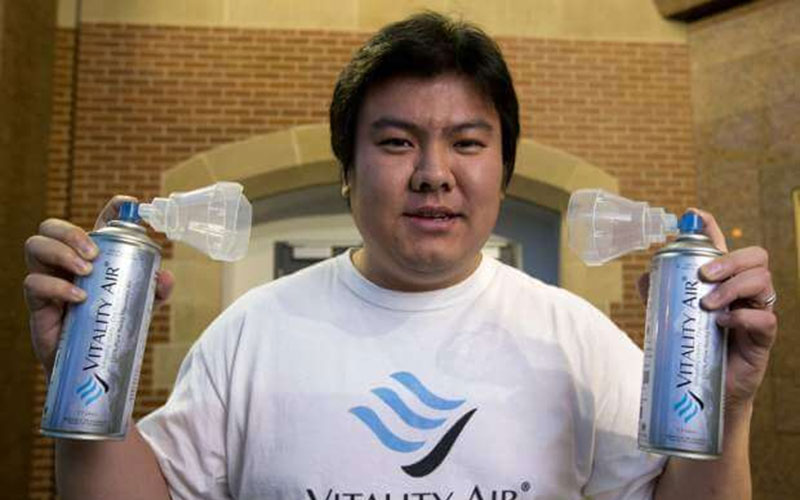 What's the wildest thing you would purchase if you had tons of money? I don't presume air would be among them because, it's free! Can you imagine a world where you have to pay for the air you breath? Well, a company called Vitality Air is currently selling the world's most expensive air for a mind boggling Sh2 million! According to one of Vitality Air's co-founders Moses Lam, the idea for bottled air was inspired by widespread pollution.
"There's a difference in air quality everywhere. For example, in places like China and India, the air is not as good as Canada. So we ship bottled air to where there's pollution so clients get a feel of quality air," he told rapper 2 Chainz who hosts the Most Expensivest show.
READ ALSO: Five spots where the young rich and famous splash cash
While admitting the obvious- air is free and readily available- Lam insisted that they bottle the best air in the word which retails from around Sh1,600 a bottle all the way up to Sh2 million.
Capturing air
How do you capture something you can't see? According to Lam, it takes around 40 hours to collect 200 litres of air. It's then transported to their facilities and every bottle is then 'hand-filled'.
"We capture air from two different locations- one is the Banff National Park in Canada and Mt Jiri in Korea. The air from Canada retails at Sh3,500 while Korea's goes for Sh1,600," said Lam, adding that it takes around 160 breathes to exhaust one bottle.
This translates to Sh21 and Sh10 per breathe for the Canadian and Korean air respectively.
Millions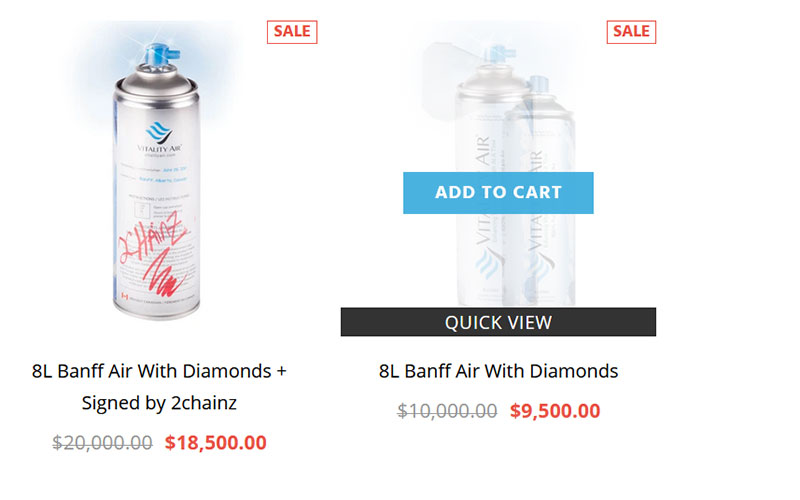 READ ALSO: Billionaire sheikh fills water tanks of Sh7.4 billion mansion with imported mineral water
In a bid to woo the super-rich, Vitality Air created a limited range of bottled air retailing for more than most people's annual income. They incorporated diamonds in the bottle design resulting in a Sh1 million price tag. Their most expensive item is a diamond-studded bottle of air with 2 Chainz's signature currently going for Sh2 million! A breathe of this 'top range' air will set you back Sh6, 250 and Sh12,500 respectively!
"If you can't think of ways to get rich, then stop thinking," 2 Chainz remarked after the interaction with Lam.
Related Topics