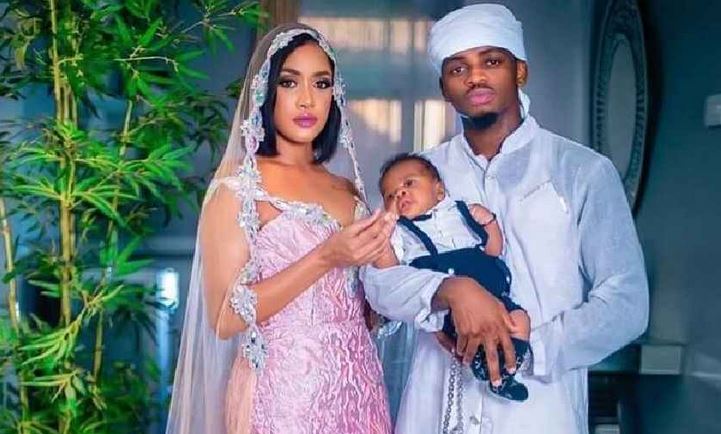 Kenyan singer Tanasha Donna has revealed that her baby daddy, singer Diamond Platnumz is doing the best he could to be the best father to Naseeb Junior. Speaking during an interview with Rick Media, Tanasha praised Diamond and revealed that he is currently paying for the child's education and taking care of his needs.
"He is paying for his education right now, taking care of him and making an effort. I like what he is doing to his kids. He's making an effort to be there for them and I'm proud of him," said Tanasha.
The singer's revelation comes months after she accused the Bongo star of neglecting their son, leaving her to raise him independently.
"What do you mean supporting financially? I have been doing it all on my own, to be honest. In fact, I will be 100 per cent honest with you, I'm very real and I'm not going to say something that is not the case. With all the respect I have for him and I don't have any bad blood with him. No, he is not supporting (me) and I'm doing it on my own. I don't need his support, to be honest, I'm raising my son just fine. There is nothing that boy lacks in his life. He is fine, that's what matters," she said.
ALSO READ: Tanasha Donna reveals why she won't accompany son to Tanzania
Break up
Diamond and Tanasha broke up sometime in April 2020 after dating for almost a year and releasing a hit song Gere. The former NRG Radio Presenter confirmed the news through her Instagram account soon after unfollowing the singer and his family.
"It got to a point where you feel like the other person has just lost interest and it's not because of anything emotional I would say is not living up to certain expectations he had in the relationship. It's nobody's fault. Everyone is the way they are and when you don't live up to this person's expectations for some people it is not easy to handle while for some it's okay.
"I would say that is where things started going down cos I wanted to be my own person and really wanted to be in this relationship. When you love yourself, you'll be able to love in a relationship. You will be able to love your family, your child so it starts with self-love," said Tanasha.
ALSO READ: Tanasha Donna blasts Diamond's new song amidst break-up rumors
Speaking about the break up during an interview with Wasafi Radio, Platnumz acknowledged that they amicably parted ways.
"To be really honest, Tanasha and I broke up because of things that are beyond our control. So we searched our hearts and decided to give each other space. So we spoke and decided to peacefully go our separate ways," he said.
Related Topics