Tanasha Donna has come out to criticize her baby daddy's newest song, Jeje. According to Donna, Tanzanian Bongo star Diamond doesn't have to feature naked women twerking in his songs to make hits.
Taking to Instagram stories, the mother of one said that wisdom combined with art is what 'real kings' do.
READ ALSO: Questions over Diamond's absence at Tanasha Donna's EP launch
"Some real sing sh*". Wisdom and art. What a combination," she commented on a song adding that, "Can't get over these visuals. His songs preach life! Not bad b******, s** and immorality. Wisdom!"
Comparing a song that preaches life to Diamond's new song dubbed Jeje, Tanasha insisted that time has changed and the new trend in town is to produce quality over immorality.
"No half naked bad b****** twerking. Don't see him touching girls either. That's why this is the #1 song in the world right now," she said.
"We are in different times! Get in touch with what's trending in the world. Kings and queens in the making. Not bad boys and bad b******," she added.
This comes just hours amidst break-up rumors with reports Tanasha has relocated back to Kenya from Tanzania.
READ ALSO: Diamond and Tanasha split: Eight forecasts from 'Pulse's crystal ball'
It is said that she packed her bags and her son and flew to Kenya.
"Landed in blessings… Home. Where I belong…I feel your presence Allah. Every time you close one door, you open another. Each and every single time. Now wait and see what I have in store for you all especially my beautiful strong women," she added.
Unfollows Diamond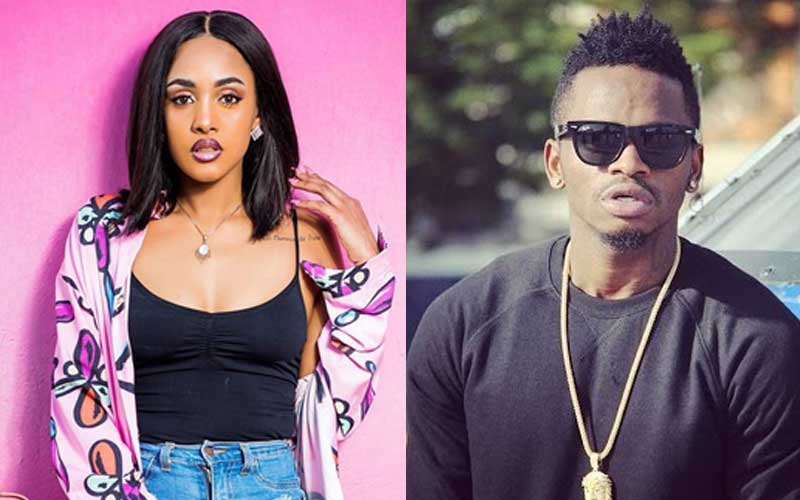 A visit on her page indicated that she has also deleted Diamond's photos except a promo for their latest Gere collaboration. She also unfollowed her mother-in-law and sister-in-law.
"God removes people in your life because he heard conversations you didn't hear & saw things you didn't see..." she posted.
READ ALSO: Tanasha goes missing after Diamond shock love story
In a series of social media posts, Tanasha seemed to be insinuating that things did not end well between her and Diamond.
"If your character ain't right, you ain't got it figured out & still got a long way to go. You might think that you're smart cause things are moving, but it's only for the short run. To play it for the long run, it has to start from within."
"It starts from your character. Character develops habits. Then habits create long-term success. "Yes men" ain't the type of people to be around. The more they massage your ego, the more blind you become to attaining wisdom."
Tanzanian news outlets claim that Diamond's mother had refused to let go of her grandson, Naseeb Junior. It is reported that it took a while before the superstar's mother let Tanasha leave with her baby.
Related Topics