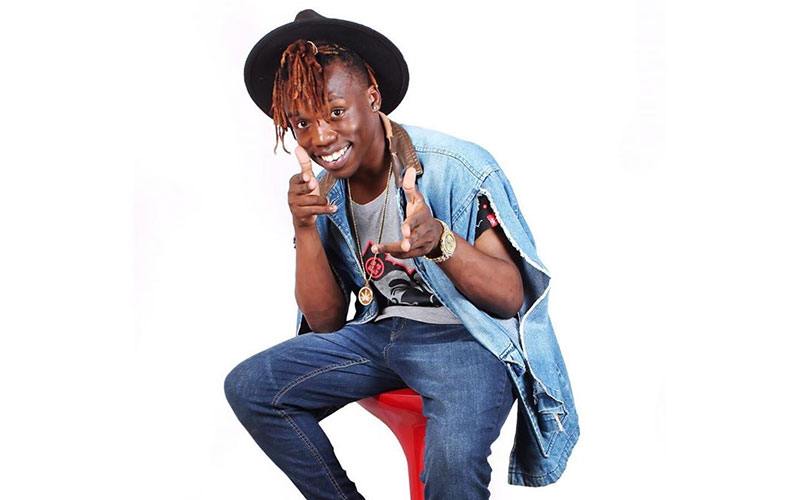 Erastus Ayieko alias Flaqo has threatened to delete any YouTube channel re-uploading his videos. The comedian who retrieved his suspended YouTube account not too long ago stated that he will no longer overlook other YouTube channels sharing his skits.
"Thank God we back. So it's a final call out to those still uploading my videos to benefit their channels, delete. This time it's going to be brutal. Ngomma­_official start doing that thing. Delete their entire YouTube channels, not even videos. It's time for people to learn. They have really put me through a lot," he wrote.
A few weeks ago Flaqo announced the termination of his YouTube channel due to copyright claims. A disappointed Flaqo called upon netizens to boycott and help him report any account uploading his content.
READ ALSO: Seven Kenyan celebrities with a YouTube silver plaque
"At this point, it's really exhausting...Please report all channels that are not mine but have my content in it...Boycott...I've worked so hard to be disrespected every damn time, malice... Why... Because I'm just about to launch my show on YouTube it's maliciously taken down...Am not dropping the mic by the way so if you maliciously want me out of the industry sorry. We will be back with twice the energy, this war of kicking me out of social media every time is getting a little personal."
In a letter issued by YouTube, the comedian was ordered not to create any other account until the matter was sorted.
"We'd like to inform you that your channel Flaqo Raz has been terminated because we concluded that it was linked to a channel that was disabled for having three or more copyright strikes. Please be aware that you are prohibited from accessing, possessing or creating any other YouTube accounts unless the linked channel is reinstated," read the letter in part.
Akothee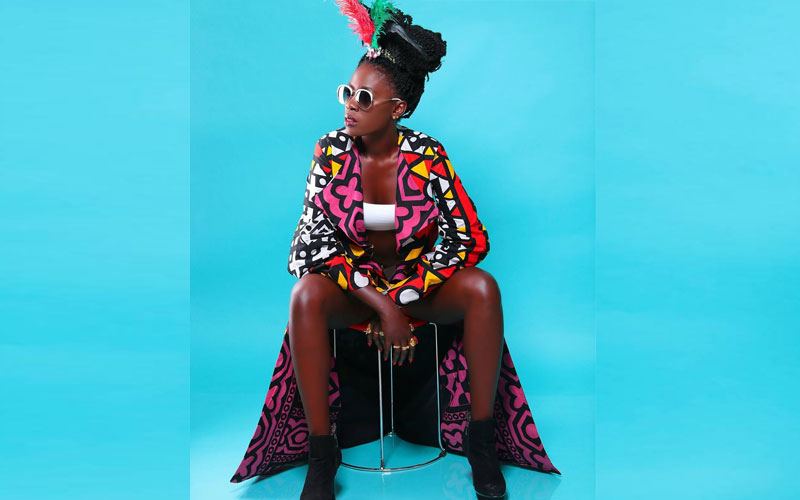 Riding on the same boat was popular Kenyan singer Esther Akoth aka Akothee whose YouTube channel was pulled down almost the same time as Flaqo's due to copyright claims logged by an entity named Oneprm.
"YouTube, I do not know who ONEPRM is, all I know is my YouTube Channel is being run and monitored by NGOMA and I receive my monthly royalties from NGOMA. All these other idiots need to collect all my money they have been collecting on my behalf and give me. I can't kill myself trying to go make money and others hopping on it. Any other person uploading my content on their channels without my permission. I am coming," she wrote.
READ ALSO: Celebrity philanthropist Akothee takes break from foundation citing overexertion
The mother of five recently announced that her YouTube channel had been retrieved and was happy to finally access her music.
"Our YouTube channel is back. I have never missed my music like I did for over 15 days imagining the worst. I have learnt my lessons, let's hit 300k (subscribers) this November," wrote Akothee.
Song#1 - Utawezana Song #2 - Justina Syokau - Twendi Twendi Song #3 - Jerusalema Song#4 - Mbogi Genje - Kidungi Goal #5 - Lewa
Related Topics