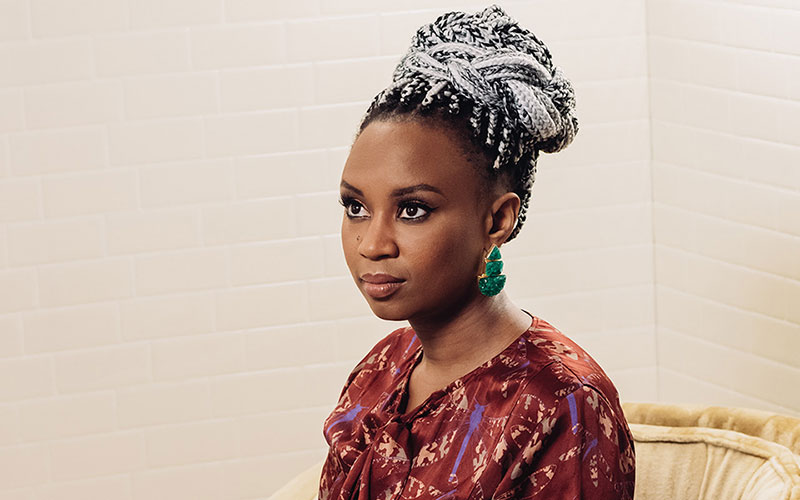 Award-winning Kenyan film director, producer, and author Wanuri Kahiu, has landed yet another international opportunity. Kahiu will direct Paramount Player's feature adaptation of bestselling author Angie Thomas' second novel On The Come Up. Revealing the news to her social media followers, Kahiu said that she is thrilled to work on the project and hinted that she has her best foot forward.
READ ALSO: Wanuri Kahiu invited to the Oscars Academy
"New project alert: It's bigger than hip hop! I'm attached to direct a film based on the book #OnTheComeUp by @angiecthomas, screenwriter @KayOyegun with @TempleHillEnt #StateStreetPictures and #ParamountPlayers," an excited Kahiu tweeted.
On the Come Up centres around 16-year-old Bri, the daughter of an underground hip-hop legend who died right before he hit big. She aspires to become one of the greatest rappers of all time, but it's hard as she is looked down on at school and her mom loses her job. Bri pours her anger and frustration into her first song, which ends up going viral for all the wrong reasons.
Famed for her controversial movie Rafiki, Kahiu was in early 2020 selected to direct a movie in the United States based on the novel The Black Kids. In the film, Kahiu, who is under Gotham Group's management, shared the stage with among others; Allison Davis- a world-renowned producer and writer.
READ ALSO: Wanuri Kahiu lands in Hollywood to direct 'The Black Kids' adaptation
Rafiki ban
Rafiki was banned in Kenya by the Kenya Film Classification Board (KFCB) ahead of its world premiere at the 2018 Cannes Film Festival, where it made history as the first Kenyan film to be nominated. However, the renowned film director took KFCB to court for banning the movie due to what it termed as the promotion of lesbianism. According to reports, the lawsuit had been filed against KFCB demanding a change to the law that has been used in recent years to ban several films from being showcased in the country including Fifty Shades of Grey. Through her advocates, Kanuri argued that the board had violated her right to free speech and freedom of creative expression, further adding that they were bound to suffer losses. The High Court temporarily lifted the ban imposed on the film to allow it to be considered for an award at the Oscars. However, it missed out on the nomination.
Related Topics