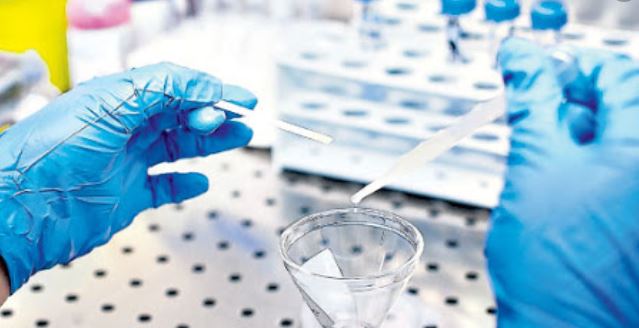 For many women keen on pursuing their careers, getting pregnant might be the last thing on their minds. Some wish they could get children while they are younger and avoid the 'your clock is ticking' phrase. However, with technology, fertility experts urge women who want to postpone giving birth until they are ready to embrace harvesting their eggs, a technology known as embryo freezing. Fertility expert Dr Joshua Noreh, the first doctor to successfully perform in-vitro fertilization (IVF) in Kenya, says most women are not bold enough to go through the process.
"In Kenya, the practice happens in principle, but in the developed countries it has taken root. Though we offer the service in our clinic, we have not seen women bold enough to try it. Biologically, women are born with a fixed number of eggs in their ovaries. As they age and with each menstrual cycle, eggs reduce in number and quality. This is particularly so when they hit the 35-year' mark, which means that beyond that age, chances of spontaneous conception are less while those of miscarriages are very high," says Dr Noreh.
Before we delve further into the topic, it's essential to understand the difference between freezing eggs and freezing embryo.
Freezing eggs vs freezing embryo
The two are almost always confused, but they involve different processes. The main difference between the two is that freezing eggs does not require sperm. On the other hand, freezing embryo requires fertilization of the woman's egg with sperm before freezing. The initial procedure is, however, the same. The woman first gets a hormone injection that stimulates ovaries to produce multiple eggs.
Cost
Although many women would opt to freeze their embryos, not all of them can afford to do so. Most fertility institutions in Kenya charge approximately Sh40,000 and an extra Sh100,000 for every year that the embryo is frozen until the couple feels like they are ready to have a family. Remember, a couple is not assured that the procedure will work in the first attempt. In case it fails, the couple might spend alot more depending on the number of sessions.
Due to the fact that insurance companies do not cover IVF, most couples tend to shy away from the process. However, all hope is not lost for couples who would like to try IVF. Late last year, NMC Fertility Kenya partnered with Dubai Islamic Bank to offer loans to Kenyans seeking to go through IVF. NMC is offering a loan of between Sh100,000 to Sh1 million, and this applies to contract and permanent employees.
ALSO READ: Kourtney Kardashian opens up about struggles of freezing her eggs
Success rate
The success rate of IVF is dependent on several things, including age, lifestyle habits, fertility problems or the fertility clinic among others. When it comes to age, women who choose to freeze their eggs while younger, say, less than 35 years, have a higher success rate (40%) during the first IVF cycle compared to women over 35 years (4%). This is because of the quality and number of eggs produced by younger women. Lifestyle habits such as smoking, drinking, or the woman's weight can also determine IVF pregnancy's success rate.
According to Dr Wanyoike Gichuhi, a senior lecturer in the Department of Obstetrics and Gynecology at the University of Nairobi, Kenya has about 2,000 IVF babies. There are international celebrities who have attested to the success rate of IVF. Some of these include Chrissy Teigen and her husband John Legend, Celine Dion, Janet Jackson, Tyra Banks and Courtney Cox. Most of these celebrities said that they opted for IVF due to their busy schedules.
Legal issues in Kenya
For women who are not looking to co-parent in the future, freezing eggs is the best option. When a woman freezes her embryo with her current partner and gets another partner later, she will not be able to use the embryo in the future as it could result in legal issues with the previous partner. According to Nairobi-based lawyer, Dr Mwangi Thenya, some frozen embryos get destroyed should the couple refuse to come to a common ground. He says couples should sort out their differences before trying out IVF.
"It is walking on a tight rope, especially where couples don't agree on what happens to the frozen embryo should they separate. In many cases elsewhere where this has been practised for years, the frozen embryos have ended up being destroyed where no party is willing to cede ground. Kenya should be careful because we could be headed there. All those seeking the service should work out any differences that may arise after," says Dr Thenya.
ALSO READ: Paris Hilton says every woman should 'freeze their eggs like Kim Kardashian'
Are Kenyans willing to consider IVF?
IVF is slowly picking up, and there are Kenyans who are willing to consider it. I had a sit down with four individuals who gave their views on IVF.
Sarah says she has never thought of it but would consider the procedure if necessary. "If I have my career in line and I have the money for it, I would consider doing it. Although it has never really crossed my mind, I think it's a viable option," she says.
When Cindy was asked if she would consider IVF, she said no. "Whether money is the issues or not, I would not consider IVF. I don't know the risks or what it entails, but even if I did, I still don't think I would," says Cindy.
When men were asked if they would allow their wives/girlfriends to do IVF, Robert says he would have a good reason. "Yea, if there's a good reason why not? If my wife has health issues or is busy with school or career, I would allow her as long as it will be beneficial to us. If there are no good reasons, then no," says Robert.
However, Johnson says he would not consider IVF at all costs. "No, I can't allow her to do IVF. I feel like it's not in the Kenyan culture. I would rather not have the baby then."
Related Topics