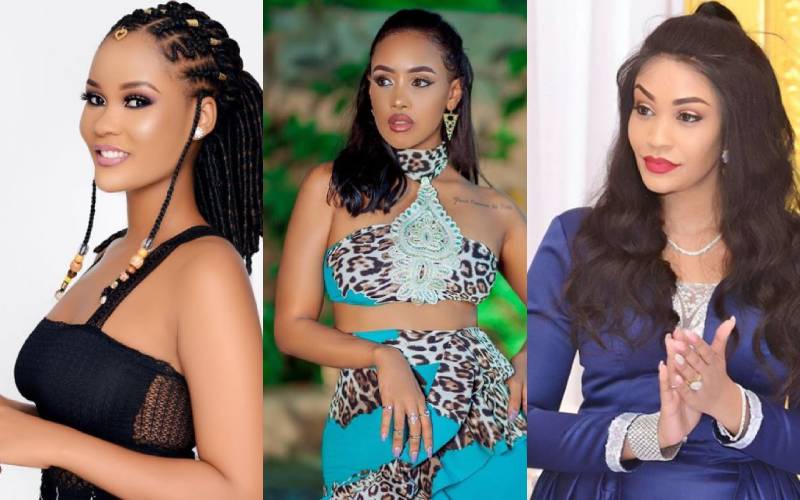 Businesswoman Zari Hassan and singer Akothee used to be BFF goals to many women until they developed a feud. They used to be so close and always had each other's backs whenever they were going through a tough time.
However, a beef developed between the two successful women, which was evident when Akothee unfollowed Zari, and without hesitation, Zari did the same. Akothee claimed that Zari wasn't reciprocating the support anymore and wasn't sharing her music or helping her grow, and thus she decided to cut her off. This act left many wondering if women can genuinely be BFFs in business. Probably Zari felt Akothee was a threat and would eventually win bigger and better, so she laid off the support.
Don't get me wrong. I don't wish to perpetuate that women don't get along and are out to tear each other down, but hey, so far, that's what's being portrayed by some successful women out there. Jealousy plays a big role in women beefing with each other, and this is why women tend to be their poison.
However, it's not only Akothee that Zari isn't in good terms with, but the same goes for her co-baby mama Tanasha Donna. They once used to be in good terms, but that changed quickly. Well, it's hard to believe that the cause of their current beef is linked to baby daddy issues because they're both okay with their other co-baby mamas, except with each other. This leaves only one source of their beef; their business endeavors and success. While the friendship fence between Tanasha and Mobetto grows stronger, Zari and Tanasha don't seem eye-to-eye.
Speaking of maturity on another level, Tanasha Donna and Hamisa Mobetto, both of whom are bongo Flava artiste Diamond Platnumz baby mamas, are out here displaying high maturity levels as they work together to promote and support each other's hustles.
Ever since Hamisa Mobetto styled Tanasha Donna in her latest hit featuring Masauti dubbed 'Liar', there have been many speculations raised on social media regarding their close relationship. With many netizens believing that their 'friendship' is a facade and they are just putting up a show for fans, others think that they're truly good friends and have no beef between each other whatsoever. Their bond, however, has been growing from the business perspective and not baby mamas' perspective.
In a recent interview, Tanasha opened up about what she thinks of Hamisa Mobetto and the fact that she admires her for how business savvy she is. She goes ahead to emphasize that women should work together for a good cause and not against each other.
"Hamisa, the one thing I really admire about her is the fact that she is a hardworking person, she is someone who knows a lot about fashion. Mostly we talk about business; we work as businesswomen, you know, because we believe it will help our markets in our own way. Like every step you see me make, I'm thinking towards business, how will we benefit each other, how will we support one another, and I feel like that's where women need to start heading today. Let's put hatred behind, and let's not hold grudges over the wrong things. So yeah, as women, let's support each other and stop competing against one another. Let's help each other move it to the next level, " said Tanasha.
She and Mobetto are good friends when it comes to business endevours and helping each other grow in the industry, but we are yet to be convinced of the same when it comes to their relationship as Diamond's co-baby mamas.
However, her view about Zari during the interview raised many eyebrows because she shrugged off the question and skipped on to answer about Hamisa Mobetto instead. During the interview, when asked about Zari, she said, "Kanyaga breaks kidogo," meaning "step on the breaks a little, " which made things even way more peculiar and awkward because it seems like she and Zari may not be in good terms as we thought they were. She had no comment about her relationship with Zari, but netizens won't stop at anything until they have the truth revealed.
Related Topics