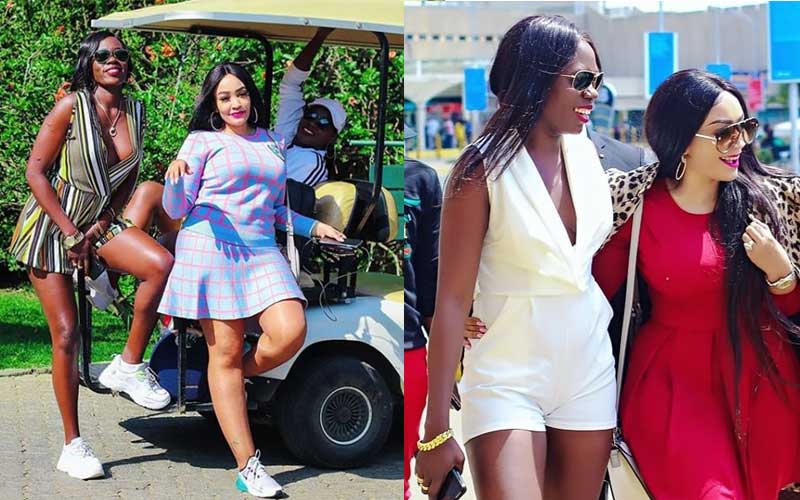 Popular Kenyan singer, Esther Akoth aka Akothee and South African-based Ugandan businesswoman Zari Hassan have been social media buddies for quite some time now, encouraging each other and even fighting off trolls together. Many social media users were however shocked after learning that Akothee had unfollowed Zari on Instagram. According to Madam Boss, the time had come for her to purge her social media in the name of 'getting fresh air' and only follow back individuals she felt had her back.
"It doesn't have to be breaking news when I decide to unfollow some of my colleagues in the industry of social media, it's a way of getting fresh air. I don't know how to pretend and this day had to come. Some of them I would defend with my uterus when they are attacked, but they will not come to my rescue when it's my turn. They will coil their tail and come back when the storm is calm, but I understand, maybe they fear bloggers or they have underlying issues," said Akothee.
READ ALSO: Zari, Ommy Dimpoz and Akothee balling ahead of conference
Akothee who has promised to unfollow even more people urged other celebrities in her position to pick up her pace and unfollow anyone they felt was not genuinely supporting them.
"If you can't share my work, don't share my videos too. Some of them I sent my songs every time I released a song, not even one day will they post my song, they will tell me 'Ooh, I will post on the weekends' and that ends like that. Any celeb who feels I am irrelevant in their follow button can also unfollow, its cleansing month be true to yourself and get some peace if it doesn't inspire you anymore! Unfollow peace! Peace! Peace!" said Akothee.
Zari has reciprocated and gone ahead to unfollow Akothee without giving any reasons.
READ ALSO: Zari lauds Akothee's bold message on divorce, separation
Friendship with Zari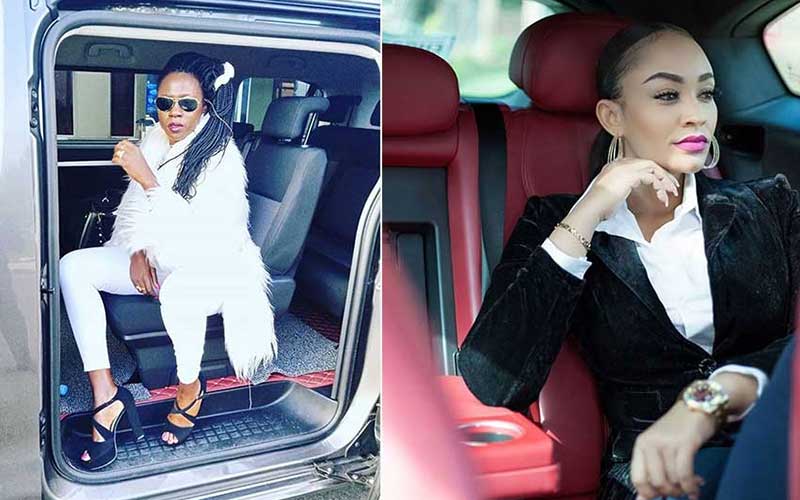 The two celebrities, both single mothers of five sparked their friendship a few years back with Akothee camping at Zari's page to encourage and wade off negative energy and Zari reciprocated. Zari and Akothee even took a girls' trip to the coast sometime last year to empower and enjoy each other's company. A clear indication that Zari had Akothee's back was during the 2019 African Muzik Magazine Awards (AFRIMMA) when the singer posted a picture of herself posing with her trophy and ended up being trolled for having done her makeup 'badly'. Zari came to Akothee's defence and celebrated her win, telling off naysayers who were only focused on Akothee's makeup instead of the trophy she got.
READ ALSO: Zari Hassan lands in Kenya, hosted by singer Akothee
"Sorry people, there was no position for the best makeup artist. It was the best female artist and the president of single mothers Akothee took best female east Africa AFRIMMA 2019. We live for achievements not makeup," she wrote.
'Madam Bos's has on countless occasions reciprocated Zari's kindness by taking her side whenever she had baby daddy drama.
Related Topics