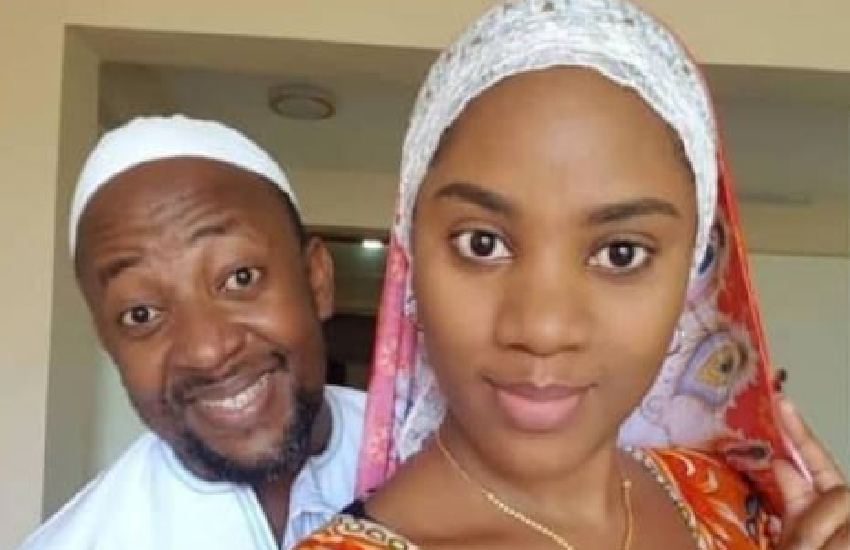 Wasafi Classic Baby (WCB) manager Hamisi Shaban Taletale alias Babu Tale is the MP-elect for Morogoro South-East constituency. This is after he sailed unopposed on a Chama Cha Mapinduzi (CCM) ticket. The opposition party, Chama cha Demokrasia na Maendeleo (Chadema), failed to nominate a candidate to face off with the WCB co-founder in the October 2020 elections.
In a message to his over 2.3 Instagram followers, the first-time politician who defeated the incumbent, Omary Mgumbe -Tanzania's assistant Agricultural minister, by 76 votes (318 votes against 242) during CCM's primaries, revealed that his journey to parliament started four years ago when he set the groundwork with his late wife Shamsa Tale.
Babu Tale narrated that there is nothing he would have wanted than to enjoy the win with her. He vowed to be a servant leader and live up the ideals of the office and deliver on the promises that they made together.
Read Also: Why Babu Tale wants personal doctor attached to Diamond
The MP-elect went to declare that the win is a boost for CCM and declared that he will marshall his supporters to back his party leader, President John Pombe Magufuli, who is seeking a second term and is running against firebrand opposition leader, Tundu Lissu.
"It has been four years since we took this photo. It is the day we started planning how we could clinch this seat and continue to be of service to our people, especially in Morogoro. Today you are not here with me. I have clinched the ticket and stand as the MP-elect, all that remains is the oath of office. I am ready to aid my chairman and party candidate President Magufuli in his quest for the presidency. My wife, I'll remember you. I'll hold dear what we agreed to deliver for our people. I'll be a servant leader and won't falter in your call to action that 'I stand with Them.' I love you and would have really wished we were together to fulfil our dream, Rest in Peace my dear," he posted.
Congratulating Babu Tale for clinching the CCM ticket, Diamond Platnumz, a week ago, heaped praise on his business partner saying he was the right candidate. Promising to launch a rigorous campaign to ensure that he wins, Platnumz affirmed that Babu Tale had proved worth in managing WCB and had what it takes to advance the welfare of his constituents.
Read Also: Fan jumps Diamond Platnumz during performance
"This is a landslide. Like I said before, I am confident in your leadership. You managed me and other WCB stable members to great acclaim. I believe that you'll lead the people of Morogoro South-East well. We are waiting for the election commission to finish the party primaries so that we can start campaigning officially," stated Platnumz.
In Tanga, fellow entertainer, rapper Hamis Mwinjuma aka Mwana FA, is not so lucky and has to battle it out with five other aspirants for the Muheza Parliamentary seat in the upcoming polls.
Related Topics