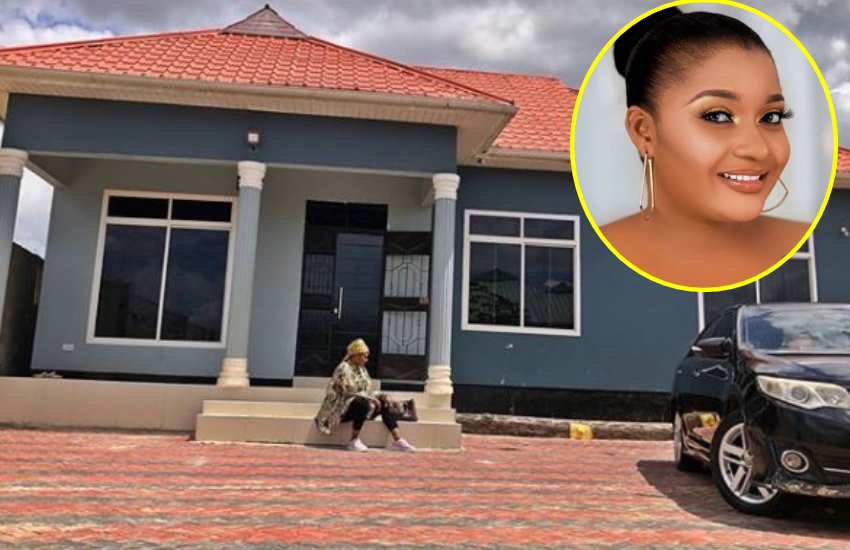 Tanzanian singer, actress and celebrity chef Shilole - real name Zena Yusuf Mohammed - has urged women to seek financial independence as a safety net in the pursuit of happiness. Taking to Instagram, the Pindua Meza star called on women to cultivate avenues that they can generate wealth of their own, however little.
Read Also: Furious Vanessa Mdee responds to claims Rotimi is physically abusive
Sharing a photo of her recently completed house, Shilole explained that financial discipline is a must and pointed out why the culture of saving could make or break one's future. The Bongo star noted that it is ok to get backlash from naysayers whom she said are out to derail the hunt for freedom and reiterated that the end goal is worth the struggle.
"To all the ladies, struggle to have something to your name, however little. Have financial discipline and be ready to be called names as you make savings. God will bless you with a piece of land. Build a house in it, slowly. A house will always shelter you. Whoever has an ear let her listen," she wrote.
A message that echoed her claim against ex-husband Ahrafu 'Uchebe' Sadiki whom she said was jealous of her success and tried to curtail her independence. "The first time he beat me up we had gone for an event. He got angry because he saw me catching up with some colleagues in the industry. He got angry and went home, left the car behind. When I went home, he met me with slaps. I was beaten until the dogs woke up. I forgave him and then he started making it a habit," recalled the personality in an interview with Clouds Media.
Revealing the extend of abuse that she suffered at the hands of Uchebe, Shilole disclosed that she went out of her way to make her marriage work and provide for her family. When push came to shove, however, Shilole underscored that her life, that of her children and peace of mind came first. "My marriage is void of life and happiness. I have children who depend and look up to me for everything, I cannot fathom dying like this and leaving them helpless. I loved Uchebe and accepted him with all his imperfections. I gave him everything, but it didn't stop the beatings, disrespect and betrayal," she narrated.
Read Also: Domestic violence is no joke, says Davido's fiancé Chioma Avril Rowland
The entrepreneur went on to expose how he allegedly savagely assaulted her on different occasions. "Two days ago, after hustling on Saba Saba (July 7) for provisions to cater for him and my children, he beat me up. The reason, a small misunderstanding - present in all marriages; not that he caught me cheating or anything big, no, I respect him. The solution to it, he saw, was to awaken me from sleep with blows. The photos are evidence of what I have on different occasions gone through," she wrote.
Uchebe and Shilole wedded in 2018.
Related Topics