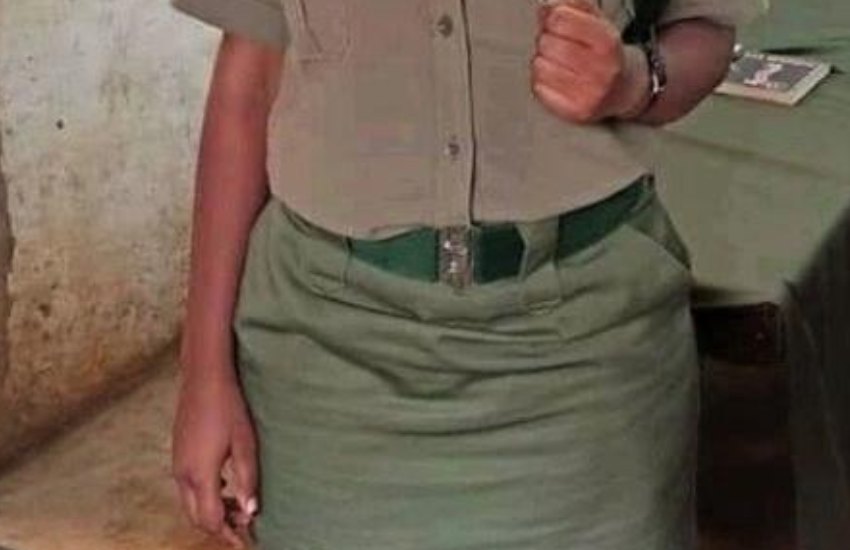 Female prison wardens have been directed to ensure they dress "properly" while in uniform. An internal communication by the Deputy Commissioner General Prisons Ms Florence Omundi said officers had been violating the dress code.
"It has been noted with great concern that some prison officers have continued violating proper dress code at the workplace, against what is stipulated in our prison rules and regulations," the communication read.
Read Also: Russian policewomen to be punished for wearing short skirts
Specifically, Ms Omundi directed female officers to wear proper inconspicuous hairstyles that do not interfere with the wearing of headgear, avoid unnatural makeup and keep off tight or short skirts. She recommended longer skirts that "go past the knee level".
Male officers were also directed to maintain short and tidy hair and have clean shaved beards. According to the memo, spiritual leaders, medical staff, pregnant female officers and welfare officers should also maintain a high degree of neatness.
The DCG said action would be taken against officers who would not observe the orders. The Prisons Department is undergoing a number of reforms to make it effective in managing and correcting prisoners.
Read Also: Girls wearing mini-skirts made me convert to Islam- Bishop
Interior Cabinet Secretary Dr Fred Matiang'i said prison reforms initiated in 2018 were on course. As part of the changes, President Uhuru Kenyatta told the wardens last week to offer services that help reform the offenders without stigmatisation and undue pain.
Related Topics