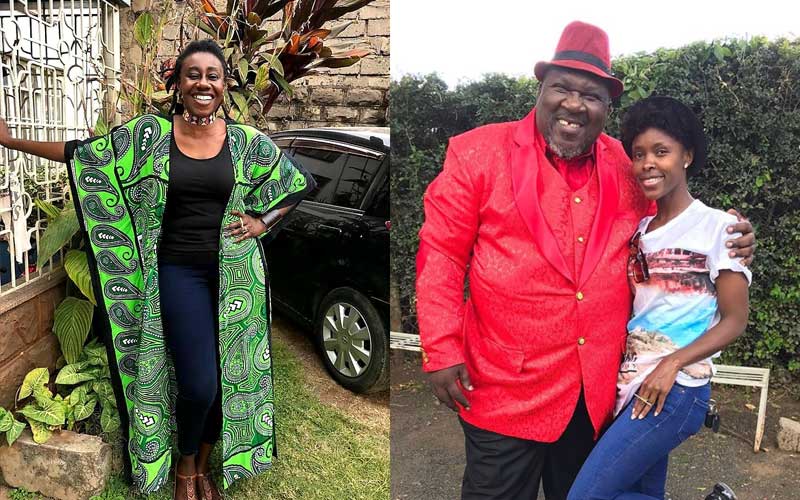 Two of Kenya's best-known entertainers have recounted their last moments with famed actor Charles Bukeko. Jacquey Nyaminde and Jacky Vike, who play Wilbroda and Awinja respectively in Bukeko's 'Papa Shirandula' show say they particularly bore the brunt his death dealt as they were among the last people to see him. Speaking on comedian Jasper 'MC Jessy' Muthoni's YouTube show Jessy Junction, they divulged that Bukeko's sudden death occurred days after completing the shoot of a five-episode project during which they resided on the set.
"We had finished a new project just days to Paps' passing and we were among the last people with him hence, were very affected by his passing. We had lived together on the particular set for a while as we even used to do night shoots. It hit us so hard, it felt like a kick in the face. Could you imagine what the guys currently doing post-production on the project are going through?" posed Nyaminde.
READ ALSO: From Awinja to Naliaka, here is Charles Bukeko's onscreen family
Bukeko's 'goodbye'
According to the mother of one, Bukeko spent his last days as a happy man having reunited his old friends from the Kenya National Theatre and they reminisced a lot on the set.
"We were so optimistic and excited on set; Bukeko brought different KNT generations together on this project. It such an amazing set and we had an amazing time. In his last days, Bukeko was so happy. When we went to the funeral we told his mother that her son was so happy and excited," said Nyaminde as Vike added: "After his passing, we started asking ourselves 'was he saying goodbye?'"
Bukeko, the overprotective father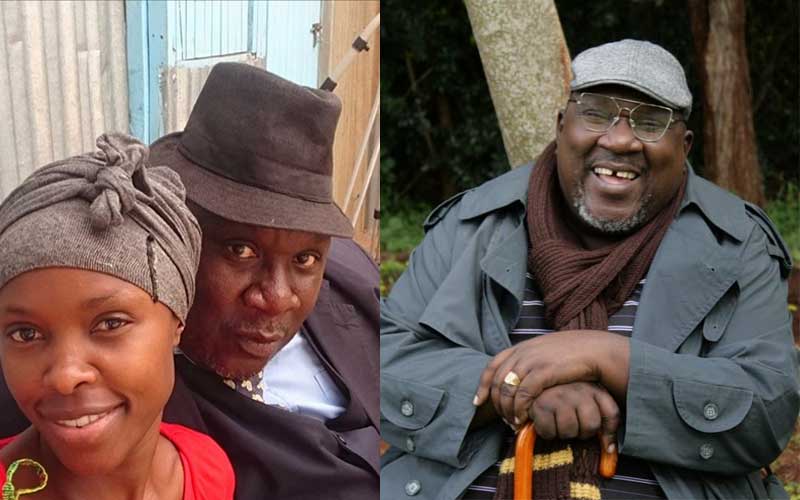 The duo described the late Bukeko as being fatherly and overprotective of them. Vike recalled that after getting pregnant, he was incensed and insisted on meeting her child's father saying: "He was a father to us. I remember he was so angry when I got pregnant. When he heard about Daisy 'Naliaka' Netia's wedding, he asked her many questions: 'Who wants to marry you? Is he a good person? I want to meet him' - he was our father, he was so overprotective.
"It's only after his passing that we realized he viewed us in the same light as his own daughter. He even came to my house at one point to sort my relationship issues," added Nyaminde.
Affected by his death
According to Vike, her three-year-old son is yet to grasp the concept of death and thinks Bukeko is sick after seeing him numerous times on TV during coverage of his demise.
"Even right now my son thinks he's sick; He always tells me to call Papa so we can pray for him," she said.
Nyaminde, on the other hand, said that Bukeko's death deeply affected her son as they had met on Friday evening, the eve of his death.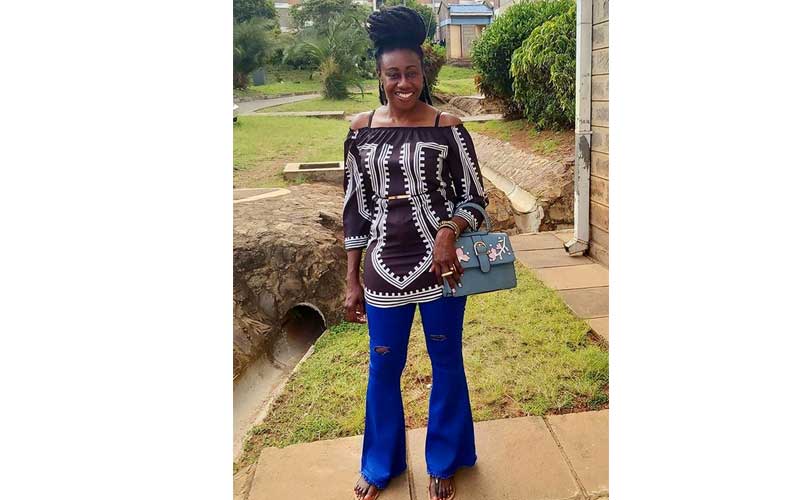 "Bukeko and I are neighbours- he actually notified me about the vacancy and even facilitated the moving process. Our children often play with each other and it's the only house I allow my son to go for a sleepover. After his death, my son told me they had met at around 7 pm on the day before his death," she said. Nyaminde further revealed that rumours surrounding Bukeko's cause of death affected her son and he expressed concerns being in contact with the actor hours to his passing.
"I told him not to worry as everything was okay. I encouraged him to play with Bukeko's children after they returned from upcountry for the burial. Right now, the children are doing fine."
READ ALSO: Why Charles Bukeko was perfectly fit for the role of 'Papa Shirandula'
Moving on, keeping his memory alive
Vike recounted that the first few days after Bukeko's passing were especially tough and she avoided public places and social media as condolence messages would make her break down.
"The fact that we spend so much time together has helped us heal, we've really given each other heart," Vike said, adding that Bukeko would want to see them carry on the work he started.
According to Nyaminde, Bukeko's death took them many steps back but after the burial, they sat down and resolved to carry on the thespian's legacy.
"He was the force that always pushed us together and urged us to work during the pandemic saying 'usifikirie ati watu wako tu kwa hao wamejifungia'. We were a tight team of around seven and we'd meet at a secret location. We're continuing our meetings and we want to carry on the work that he started. His name is always mentioned every time we meet. The way we speak of him, one might think he's alive. He is still alive among us."
Related Topics