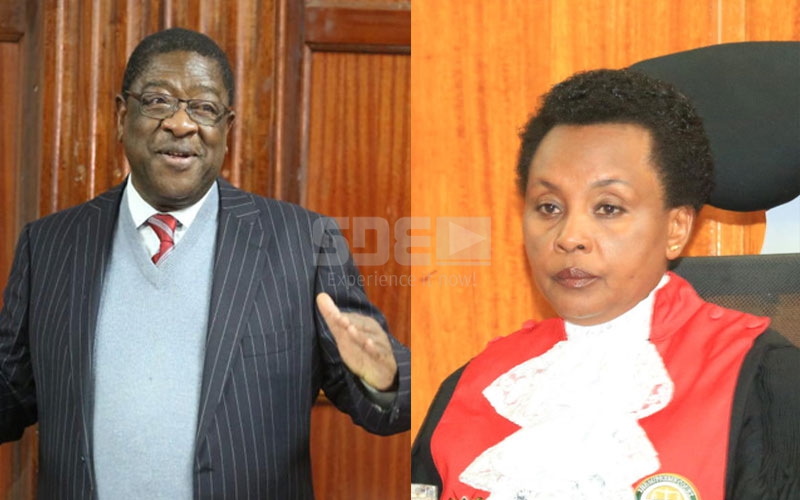 Amos Wako, a father of two met and fell in love with Philomena Mwilu, a mother of three in 1997
Lady Justice Mwilu is now known as Wako's de facto second wife
When the United States government banned Senior Counsel Amos Wako from setting foot in the US, the Busia Senator was, "Totally indifferent to the ban, I have no desire to visit US," as he said.
That was in November 2009 when Wako was Kenya's longest serving Attorney General. He was barred for life from ever setting foot in the land of 'Uncle Sam' over his anti-reform record alongside other high-ranking government officials.
Indeed, Wako had no desire to visit the US of A considering the love of his life resides in Kenya; the comely Lady Justice Philomena Mwilu, Supreme Court judge and Kenya's Deputy Chief Justice.
The outgoing power couple has been an item for two decades in a relationship that has been under wraps to majority of Kenyans. But to their closest friends and family, whenever the Lady Justice is around, the bespectacled Wako is never far away, his smile breaking the patterns of his pin-striped suits.
"It's not like they are hiding their relationship," a diplomatic attaché in Kenya told The Nairobian, adding that during social functions at the Embassy, it's a running joke between staffers on how to address their invitation letters either as 'Hon Wako and Hon Judge Mwilu' on the same card or to just post the invitations separately.
Amos Wako, a father of two, met and fell in love with Philomena Mwilu, a mother of three, in 1997, the year Kenya held its second multi-party elections.
Wako had been Kenya's Attorney General for six years at the time. When retired President Moi appointed him to the position on May 13, 1991, he said he was "dumbfounded."
But Wako was not "dumbfounded" when he laid his eyes on Mwilu who was then working as head of legal department at Jubilee Insurance Company.
"I remember they met over some issues that were affecting Mwilu at her company. Some millions had been stolen and Mwilu had sought help from the Attorney General to have the culprits brought to book," recalls a personal friend of the two.
It was love at first sight. The world tilted on its axis. Within months, the two were out of control, not caring two hoots about the affair that got tongues wagging in legal circles.
Wako was then considered married but single, and he needed a partner, while Mwilu had dumped a now very powerful man in Parliament for Wako.
"They were perfect partners" offers their personal friend despite Wako's first wife, Flora Wako, still being around.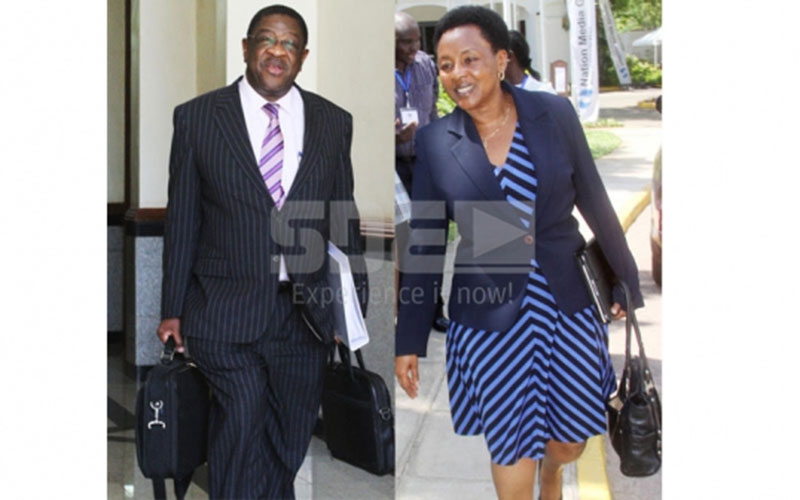 Having found love, Wako and Mwilu fully focused on their careers, with Wako leaving the State Law Office for politics as Mwilu climbed to the second most powerful woman in the Judiciary.
A politician from Western Kenya who is Wako's friend told The Nairobian;
"I drink with Wako regularly. He loves his whiskey, and he doesn't mind drinking till late, but in more than a decade that I have been drinking with him, I have never seen him with another woman. He is fiercely loyal to Mwilu, and has never looked at another woman. I would know if he did anything funny."
But in July 2011 when Mwilu was a High Court judge a matter came up which led to owning up about her love life.
Lawyer Eric K'Omollo had lodged an application by six women's groups who wanted Mwilu stopped from hearing their case due to her closeness to the Attorney General in what they argued could be a conflict of interest.
"We have reason to believe that such association or closeness that they have is of a personal nature," they said, but Justice Mwilu, defending herself said her affair with Wako is "in the public domain, there is nothing to hide. It is okay for it (our closeness) to be discussed in open court."
At the time, Wako as the Attorney General was a member of the Judicial Service Commission which has been sued jointly with his office.
A three-judge bench dismissed their application which had sought Mwilu's disqualification from the case on grounds of bias and conflict of interest if she handled the case.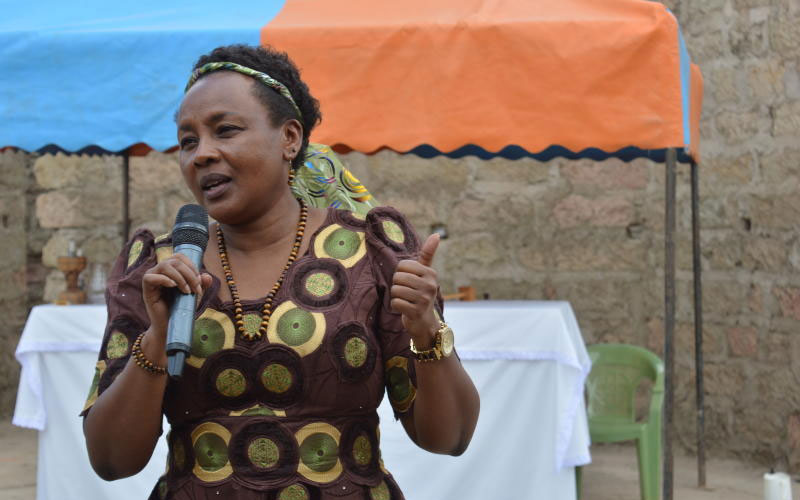 Lady Justice Mwilu is now known as Wako's de facto second wife, a sharp shooting woman said never to mince words as was evidence when she was asked during her interview for the position of Deputy Chief Justice by the Judicial Service Commission regarding her views on polygamy. She said she supported it "as long as there is peace in the family."
Corruption charges
The High Court on Wednesday suspended the prosecution of Justice Mwilu and lawyer Stanley Kiima until constitutional issues are resolved.
Mwilu was Tuesday arrested is facing corruption and forgery charges and was arraigned Wednesday morning before the Anti-Corruption Court to take plea.
Would you like to get published on Standard Media websites? You can now email us breaking news, story ideas, human interest articles or interesting videos on: [email protected].
Related Topics