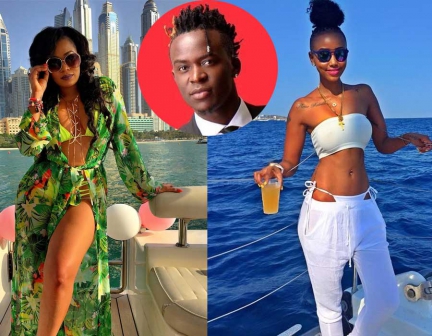 Wilson Abubakar Radido is a Kenyan award-winning Contemporary Christian Music artist
He was awarded Male Artist of the Year in the PMVA 2017
He was born to Mr and Mrs. Paul Radido on February 1993
Pulse Music Video Awards Male Artiste of the Year Willy Paul says girls have been tempting him sexually. Among those is Vera and Huddah.
Admitting his weaknesses in his new song, Tempted, that is set to be released today, the gospel star says the two socialites have been giving him an 'urge' that he has been working hard to resist.
The song, that was leaked to Pulse early this week, also has Willy Paul confessing that he has found himself in clubs after getting tempted to party, an issue he says is behind him now.
"From what I know now, Huddah and Vera are beautiful. I once used to have this urge for both of them but that is not the case anymore," Willy told Pulse.
The end of year release follows the success of the singer's award-winning Jigi Jigi and I do, the latter having created a big buzz after he alluded that he was in love with Jamaica's Alaine with whom he recorded the song.
Even more controversial is a picture leaked from the Tempted video shoot that shows Willy Paul ogling at a girl's bottom.
Related Topics