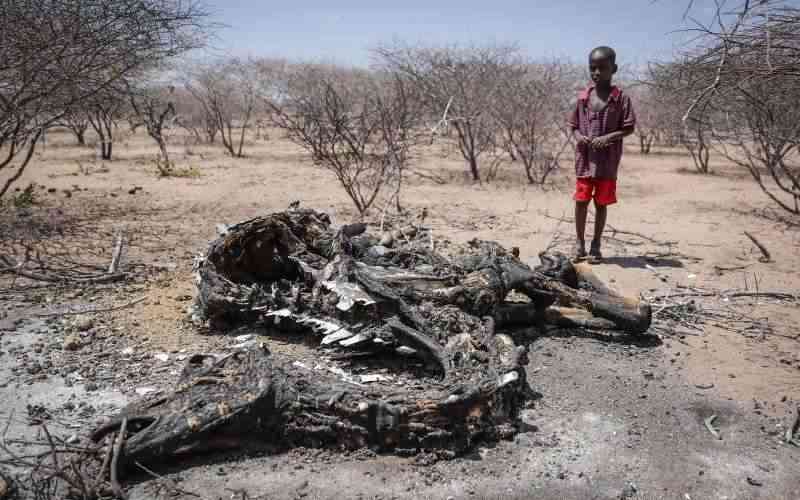 Kenya and other African nations are expected to be part of negotiations during the 27th Conference of Parties (COP 27) that will be held at Sharm El Sheikh in Egypt in November.
This year's event takes place at a time of the climate crisis has resulted in local crises on food, energy, and environmental security. It is expected to spotlight finance, climate adaptation as well as loss and damages for many developing countries.
Speaking during a pre-COP 27 African Media Conference in Kigali, Rwanda, Power Shift Africa director Mohammed Adow said the crises can only be tackled if governments work together.
"COP27 presents hope to vulnerable nations and communities. It scheduled at a time when the Paris Agreement is being implemented and the international community is still struggling to recover from the socio-economic crisis generated by the Covid 19 pandemic, with reduced resources available in many countries for climate action," Adow said.
Challenges brought about by the climate crisis, he said, are further exacerbated by the low adaptation initiatives even as most economies in the region are dependent on agriculture and tourism among other sectors that are susceptible to climate change. While the climate change impacts have been intense in Africa, with areas like northern parts of Kenya bearing a heavy brunt, Mr Adow said COP 27 in Africa presents an opportunity to advance Africa's priorities such as multilateral efforts on adaptation, loss and damage support, and climate finance.
Developed countries have failed to fulfill their promise to mobilise US100 billion. Previous conferences have been marred with a lack of commitments by developed nations.
The 'African COP' will now be pushing for the fulfilment of pledges to the adaptation fund and new pledges to respond to increasing adaptation. "COP 27 should be an implementation COP – Shift from negotiations to facilitate concrete implementation on the ground," he added.
Success at COP27, experts say, now rests on its ability to get funds flowing from developed countries to developing countries at the pace and scale required to match the climate challenge. According to Fatuma Hussein, a climate expert, African nations contribute the least to global warming and have the lowest emissions. The region faces huge risks that pose a threat to economies, infrastructure investments, water and food systems, public health, agriculture, and livelihoods.
"Africa is the most vulnerable continent to the adverse impacts of climate change. Most of the economies in the continent are dependent on sectors that are susceptible to climate variations. The continent also has a warm climate and is exposed to erratic rainfall, the prevalence of poor soils and flood plains," Hussein said. According to the 2021 Global Climate Risk Index, five of the 10 countries that are most vulnerable to climate change are in Africa. Kenya is also recognised as highly vulnerable to climate change impacts. It ranked152 out of 181 countries in the 2019 Notre Dame-Global Adaptation Index.
The Intergovernmental Panel on Climate Change (IPCC) indicates that while Africa is and will be impacted more than any other region, by the adverse impacts of climate change which is already limiting its economic and development trajectory, the continent only contributes less than 4 per cent of the world's total emissions and is impacted most.
Rwanda Environmental Management Authority Deputy Director General Faustine Munyazikwiye said that African countries are disproportionately affected by climate change and it is critical to adapt to the impacts.
Related Topics