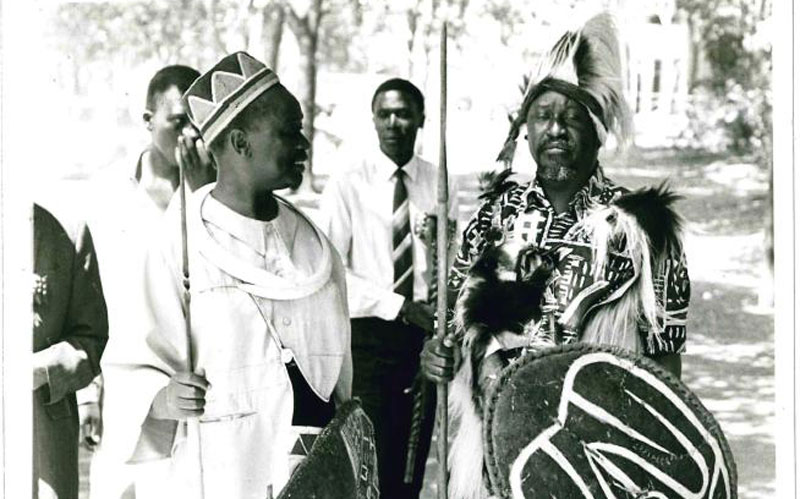 Kenya was riding on the crest of a popular revolution. Ordinary Kenyans were exuberant. They had gotten their voice and power back and some even went to the extent of arresting police officers they accused of corruption.
It was a perfect way to start an extraordinary year. Kenya had a new president, Mwai Kibaki, who had been elected on the platform of change. On January 3, 2003, Kibaki unveiled his Cabinet where he was to be deputised by the eloquent Wamalwa Kijana.
There were fresh faces like that of Dr Chris Murungaru who was to head National Security and Provincial Administration, Geoffrey Parpai was to steer Public Service and Lina Jebii Kilimo was domiciled in the Vice President's Office.
Other ministers included Charity Ngilu (Health), Martha Karua (Water), John Michuki Transport, Raphael Tuju (Tourism), David Mwiraria (Finance) and Najib Balala in Gender, Sports and Culture.
There were some old guards such as George Saitoti (Education), Raila Odinga (Roads) and Kalonzo Musyoka (Foreign Affairs).
But as Kenyans digested the import of the changes taking place right before their eyes, Bondo MP Oburu Oginga burst the bubble the following day when he called a press conference to protest what he perceived as an injustice.
"This is a raw deal. We are not happy," Oburu told the press conference attended by the Liberal Democratic Party's Joseph Kamotho. According to Oburu, Kibaki had not been fair in sharing out the Cabinet positions because despite LDP having 54 MPs in the General Election against National Rainbow Coalition's (Narc) 125, they had just been allocated eight Cabinet slots.
LDP was not counting Prof Anyang' Nyong'o, who had been appointed to the Planning and Development docket as part of their team.
Raila, however, brushed off his elder brother's grumbling saying he was happy with the new Cabinet which he described as credible. Apparently while Oburu was addressing the press in Nairobi, Raila was contradicting him in a public meeting in Kisumu where he was at pains to explain the rationale used in picking the Cabinet.
According to Raila, Kibaki had tapped talent and designed his government to assist him in his economic agenda.
Murungaru too scoffed at Oburu's claims explaining that Narc had gone to the elections as one entity.
The appointment of ministers, Murungaru said, was the constitutional prerogative of the president. It was Murangaru who told Kenyans that there had been a Memorandum of Understanding between the National Alliance Party of Kenya (NAK) and LDP about equity in distribution of posts.
This fissure degenerated into deep rifts that split Kibaki's government. Raila would later see things from the lenses of his elder brother.
These differences between the Kibaki-led NAK and Raila's LDP still echo today in the corridors of power.
Related Topics