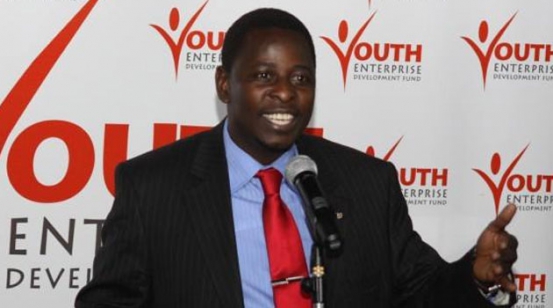 Former flamboyant Youth Enterprise Fund boss Gor Semelang'o says everyone who was involved in the alleged National Youth Service scam that saw over 180 million shillings exchange hands in a corrupt scheme should be prosecuted.
"It is just sad how this matter seems to be taken so lightly. All we hear is that the board members, led by the chairman Bruce Odhiambo, have resigned. That is not enough. We are talking about millions having been looted. Surely, there are thieves who need to be put behind the bars on this matter," he told MondayBlues.
"We need to restore trust in the young people of this country that the government is serious about its development pledges to them. The first way to ensure this is for the government to clear the mess at the Youth Enterprise Fund office. No stone should be left unturned," he insisted.
Related Topics