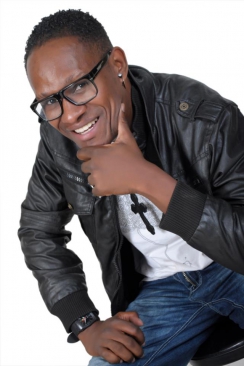 Heads Up has learnt that Tanzanian singer Mr Nice has been bedridden for four months.
Lucas Mkenda aka Mr Nice, swept East Africa in early 2000 with his Fagilia hit.
However, his music career took a nosedive and he has struggled to get back to the top.
Our sources in Tanzania claim that he is suffering from typhoid.
"He has not been very open about what he is suffering from, but close friends claim that he probably has typhoid because he is throwing up a lot," said our source.
News of his deteriorating health have left musicians like Uganda's Jose Chameleone distraught.
Chameleone shared a very moving message in which he wished Mr Nice a quick recovery. "Mr Nice, I pray and believe that God will see you through. I have been informed by Bill, the African Blogger, about your illness. I care. I am so disturbed by how you are. I ask Allah to keep you alive as a Great African Son. Hold faith #FagiliaBongo Leone Island Music Empire," he posted on his Instagram page.
Related Topics