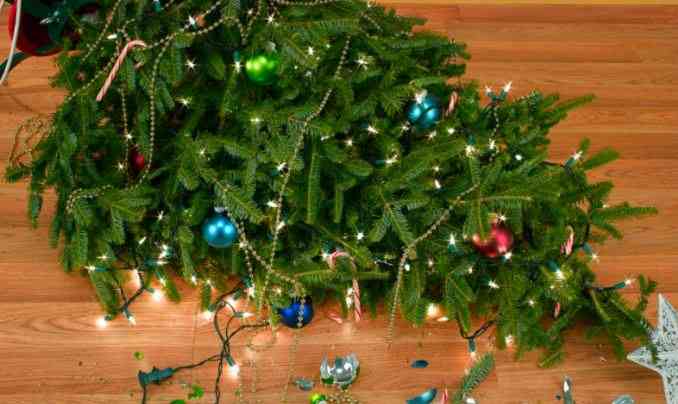 The festive season is over, the holidays are done, and the vacation just ended. For many, it is back to the routine.
However, in many homes, malls, shops, hotels, resorts, streets, and other spaces, the symbol of the festivities – the Christmas tree and decorations still stand. Have you ever thought about when, if any time, the Christmas Tree and other decorations signifying the festive season and mood should be down?
Whether you put the Christmas tree and the accompanying decorations a day, a week, or a month after Christmas day, the truth is that at some point in time, these symbols have to be pulled down (in some households they are retained until the next festive season).
There will come a time to say goodbye to the bright lights, pretty ribbons, ornaments, and everything associated with the festive season until the next one. Is there a particular time when this should happen? Some people want to enjoy the festive displays and decors "forever", while others start dismantling them the day after Christmas or after Boxing Day.
While it is up to individuals, families, or companies to decide when to remove and start storing the decorations, some rules exist – guidelines on when to take down a Christmas tree regardless of whether it is real or artificial.
According to historical tradition, most historians associate the Christmas tree with Christianity (which became popular in Germany in the Middle Ages. The Christmas tree was then known as the Paradise tree, and it was decorated with apples, communion wafers, and cookies and was displayed in homes on December 24, the Christian feast day of Adam and Eve.
History reports that Religious Reformer Martin Luther supposedly added candles in the 1500s, and by the 19th Century, German-born Prince Albert, husband to Queen Victoria, popularised the idea in England. Victorian trees were decorated with toys, candles, and popcorn strings. As the Germans migrated, they took their t4ees to other countries, and Christmas trees finally became popular in Amery by the 1870s.
According to tradition, a Christmas tree should be kept until 12 nights after Christmas. In the Christian religion, Christmas ends on the Epiphany, which is celebrated on January 6. This marks the date when the three kings arrived to bring gifts to baby Jesus, and according to historians, this day was picked as the day and best time to take down the Christmas tree and decorations. It is believed that keeping the tree and decorations long after the twelfth night could bring bad luck.
Of course, when to take down the Christmas tree is a personal decision. However, if you want to follow the Christian tradition, you should have done that two days ago – Friday, January 6, 2023
Related Topics