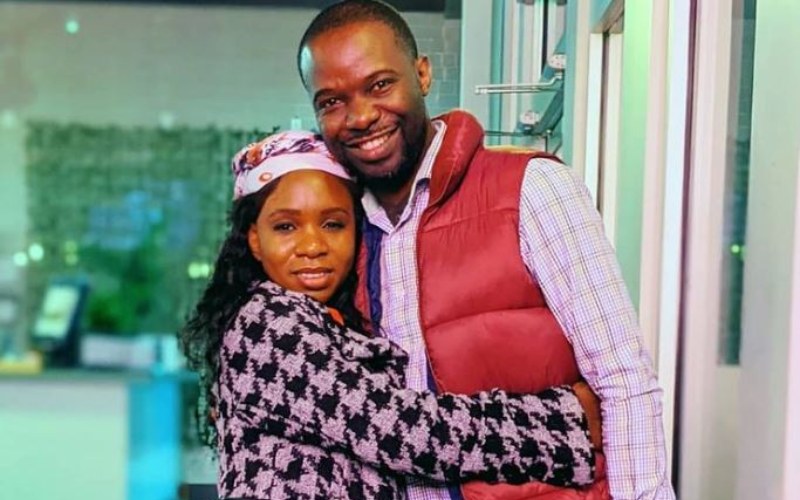 Now married for 10 years, celebrity gospel couple singer Evelyn Wanjiru and music producer and director Agundabweni Akweyu are big on the entertainment scene.
They are low-key and are hardly ever seen in social spaces, only letting their career exploits speak for them.
From running a production stable, Bwenieve, and hosting gospel's biggest annual music extravaganza, Praise Atmosphere, the couple has also hosted mega tours in the United States and across Africa.
It wasn't always that way, however.
Now with God's favour, fame and fortune beckoning them as the new face of Kenyan gospel, the couple recalls their humble beginnings.
So trying was Evelyn's upbringing that she never dreamt of stepping out of her Nakuru neighbourhood to look for opportunities in the big city of lights.
"When I was recording my debut single, Mazingira, an environmental song, back in the day, my friend had to take a loan of Sh7,000. Life was real tough growing up and that is why I tell people they should not despise humble beginnings. Never forget how far you have come," Evelyn said.
"When my husband, a church mate then, asked me for our first date, he was as blunt as they come. He told me, to my face, that he wasn't looking for a girlfriend, but a wife. I was shocked. I asked him if he could wait for four years . I was thinking, as it is common with many men, that he wouldn't have the patience. He obliged and he did," she says.
Come their wedding day, it wasn't the dream wedding a maiden would wish for. It was a celebration devoid of glitz and glamour, a day when they simply wanted to be united in holy matrimony as man and wife.
Forget the millions that are involved in the planning and execution of celebrity weddings and the hype that comes with it, theirs was a simple do owing to their financial status.
"We got support from some friends and in total managed to raise Sh75,000. In fact, the last Sh10,000 came in the 11th hour. We used Sh50,000 on food for the guests, and Sh14,000 for the tents and seats.
"We had to ask a freelance photographer, those who come uninvited, to get us photos from what he was doing; forget a video. Our wedding rings cost Sh500, those ones people buy on the streets or small stalls," Evelyn says.
She speaks about God's power, in reference to her new single, Utukufu, off the new project, Mwanga.
On their wedding day, Evelyn says the friend whose car they were to use 'ghosted' them. His phone went off and there was no way to reach him. It took the intervention of her late father-in-law, who asked a church elder to help them with his car, for them to get a car.
"People with cars…you…May God forgive you. I know you are wondering about the honeymoon and maybe about the wedding dress. Well, the wedding dress was from a woman I had sung for during her wedding sometimes back. I was so tiny that the dress had to be pieced together afresh.
"About the honeymoon, that is another story all together. After the wedding held in Nairobi, we drove back to Nakuru and that is how that story ended. It was painful. It was a reality we had to face," Evelyn says.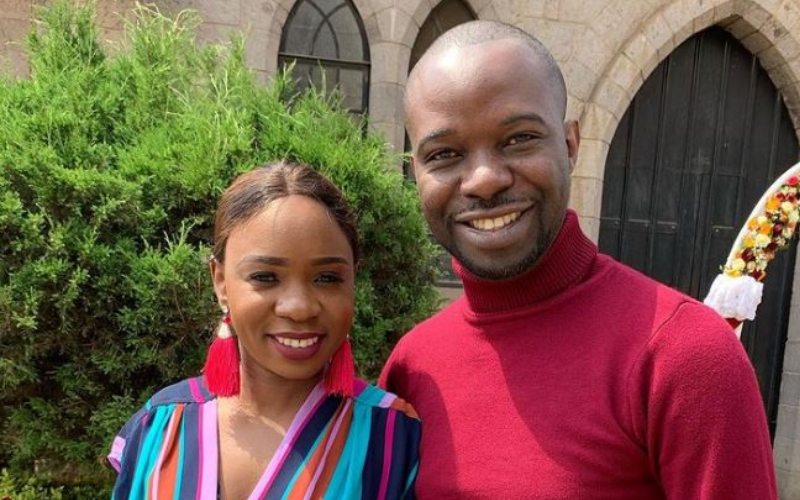 The singer is the soulful voice behind popular songs like Tunakuabudu, Nikufahamu, Mungu uu, Waweza and Jehovah Elohim.
Some weeks ago, Evelyn and her husband, who also doubles up as her manager, returned home from their tour of the US, where they held concerts in a number of cities.
That was after accomplishing the recording of her new album, Mwanga, that features both local and international stars. Her Praise Atmosphere event is the biggest annual event on the gospel scene.
"Praise Atmosphere is one of the major events I gave birth to. We felt that there was a gap that needed to be filled in the gospel space and I can tell you that this event has a big meaning to it," Evelyn says.
The show has lately hosted top gospel names; among them Zaza Mokhethi from South Africa, Michael Mahendere from Zimbabwe and celebrated Nigerian Ekwueme singer Prospa Ochimana.
Related Topics