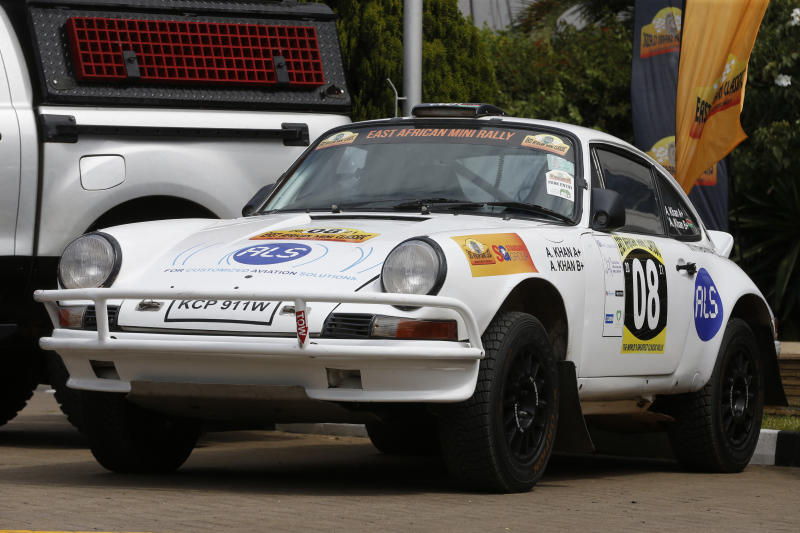 Former Kenya Motorsports Personality of the Year winner Aslam Khan is focused on ruffling feathers in the 10th edition of the East African Safari Classic Rally (EASCR) on February 10 to 18.
The 69-year-old will be navigated by his younger brother Arshad in a Porshe 911 under Team ALS Motorsport.
They are already seeded third in the contest alongside indigenous driver Eric Bengi, Mark Bentley and Quentin Mitchell, among others.
As they comb the rough terrains in the epic motorsport showpiece that will traverse 11 Kenyan counties and cover a gruelling 5000km journey that starts from Naivasha and ends in Watamu in Kilifi, Khan's focus will be on a podium finish.
He will be out to improve on his last edition's result which strengthened his hopes for a respectable outcome in the competition.
"I finished 11th overall in 2019, my best-ever display in the event," said Khan.
Khan started rallying at the age of 21, bagging three Kenya National Rally Championships gongs, among other trophies along the way.
He has completed in all the EASCR courses he has taken part in.
"I have entered and finished all the EASCR contests with exception of 2017 edition," said Khan.
Even though he has taken part in other classic rallies including the Moroccan Classic, Himalayan and Acropolis as a navigator, Khan has the conviction that the EASCR is the best of all classics.
"The EASCR is the greatest. It's the finest motorsports event that no driver should miss," he said
"I'm happy there is now a change in ownership and management of the competition and this is reflected by the number of entries seen this year," Khan added.
Khan is proud to have bagged a hat-trick of wins in the Himalayan Rally; in 1981, 1982 and 1983.
He reiterates that the Safari Rally was special to his family in 1983 as he finished fourth overall, missing a podium by a whisker.
His brother Arshad and other family members; Jayant Shah and Javaid Alam all finished ninth overall in the championships.
They are all inspired by their uncle Saeed Khan who started competing at the Coronation Safari Rally in 1953.
Related Topics