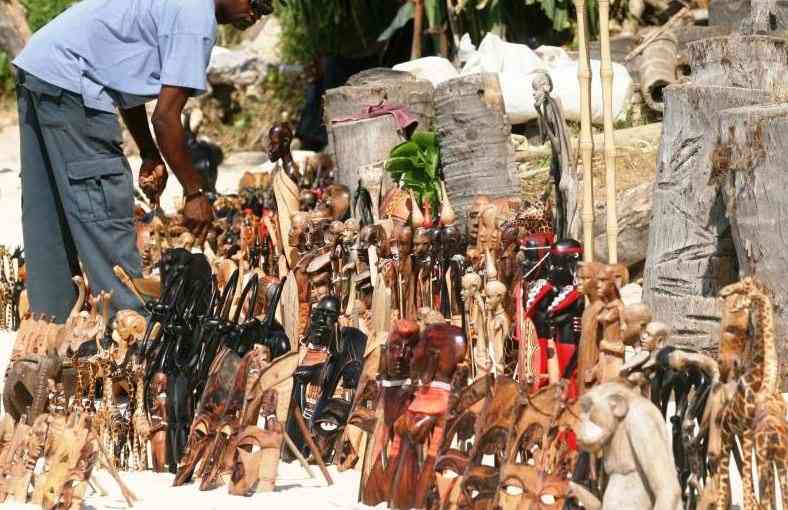 The December holidays are upon us. Indeed, with Christmas and the New Year around the corner, many will be travelling up and down-country to visit their families and friends for the holidays.
Indeed, as many of us are now on leave with plenty of free time, why not take the time to check out Kenya's vibrant and exciting visual art scene? There are plenty of exciting art exhibitions set to take place in December.
Various artistes from the coastal towns of Mombasa, Lamu and Kilifi will be hoping to sell their work; sculptures, jewellery and paintings. Holiday goers should make an effort to patronise these local talents.
For those who chose to remain in Nairobi for the holidays, the city will be teaming with various art activities, exhibitions and showcases.
Contemporary art
The Nairobi Contemporary Art Institute will be opening an exhibition titled Mwili, Akili na Roho, which will showcase over 40 works created between 1950 and 2000 by artistes from Uganda, Kenya and Tanzania.
The exhibition will showcase work by Kenya's pioneer visual artistes of the 20th century, including Elimo Njau, Sane Wadu and Asaph Ngethe Macua.
The work featured in this show will explore a variety of subjects, "including politics and society, faith and religion, the natural and the supernatural, the body and sexuality, Mwili, Akili na Roho (Mind, Body and Spirit)," according to the institute.
As well as this, Alliance Française will be hosting another digital art installation titled Escape-Journey to the Heart of Digital Culture, which will offer a "look at digital cultures through a selection of artworks that combines web documentaries, video games and Artificial Intelligence".
These installations will look at the digital culture at large and will explore the upheavals caused by the digital revolution through its major concepts: Web, social networks, algorithms, data, GAFAM, hacker, maker, fake news, artificial intelligence, and transhumanism.
This exhibition should be entertaining as well as informative and challenging, as the work featured will ask pertinent questions about digital technology's role as a disruptor of society as well as a necessary tool for the modern age.
Redhill Art Gallery
The Redhill Art Gallery is exhibiting a series of works, A Trajectory of Etchings – 1980s to 2000 by Rashid Diab, an artiste from Sudan.
Rashid has received international awards and accolades and is a "master in print techniques including the complete spectrum of Etchings, Collagraphs, Aquatints, Woodcuts and Silkscreens," according to the gallery.
He uses acrylic paints to create beautiful and solemn depictions of Sudanese women. The exhibition at Redhill will cover a part of the artiste's considerable archive of works created between the 1980s and 2000 - a must-see for anyone in the city interested in African art.
This exhibition lasts for the entire holiday season and ends in January, so there is plenty of time to enjoy these memorable works.
Also, the Nairobi Art Centre in Lavington hosts art lessons for children, where they can learn how to paint, draw and do other creative activities.
Related Topics