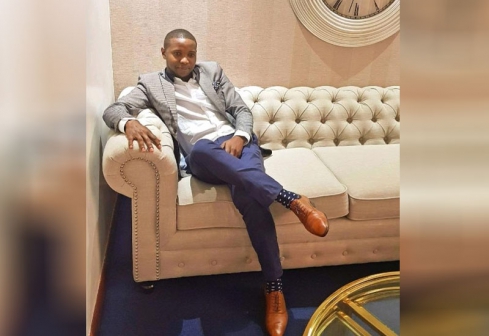 High flying businessman Ben Kangangi has seen dark days, literally.
According to his social media post he says that, "The building I lived in for over ten years is a tiny shack with just enough space for a stove and a mattress which I shared with my mother without proper sanitation, poor lighting, human waste flowing right at the front door and untold noise.
This was my everyday life! I remember countless nights when I heard people being stabbed right outside our house and still to this day, I can make out their cries for help.
I remember seeing body parts the next morning flowing in the open sewers sometimes for days before the police visited the area.
I could go on and on but I'll sum it up and say it was not a sight to behold and truly there isn't any virtue in poverty."
He added that his first job was a pool attendant and he was paid less than Sh1,000 a month.
He has slept outside with a security guard but to cut a long story, his life was changed by Sh40,000 gambling money he won at the pool table at Jambo Grill on Thika Road.
He used part of the money to put a down payment to buy a second-hand pool table and as they say, the rest is history.
Related Topics