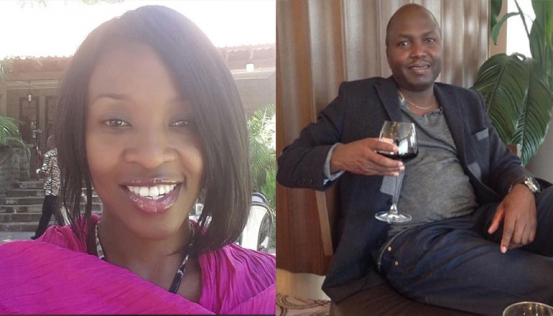 Flashy lawyer Donald 'Don' Kipkorir has exposed every aspect of his life - from properties, holiday destinations and even where his daughter schools.
But he rarely speaks about his love life, until recently when he opened up.
Apparently, Don has been quietly dating a lady known as Noni Weru and proposed to her mid-flight during a recent trip to Denmark.
The lady in question is a divorcee and a mother of two. She was married to a man known as Kariuki M Kariuki.
Noni's mother is Lucy Weru, proprietor of Karatina Tourist Lodge who hit the headlines when she threw out ODM leader Raila Odinga out of her hotel in 2007. Noni's father is deceased and was chairman of Karatina Town Council.
Two of Noni's sisters are married to well-known personalities. One is married to Bedan Mbugua, an accomplished tennis player and former journalist at The People Daily and the father to musician Kanji Mbugua.
The other one is married to Kibaki's son. Noni's family owns a lot of property in Karatina, including Maathai Supermarkets. They also own the building that houses Ramogi Studios in Nairobi CBD. Her mother lives in Karishen area in Kieni where the Kibaki family also owns a farm.
Don, on the other hand, comes from a small village in Marakwet called Cheptongei which has never seen a tarmac road or running water. In a previous interview, Don claimed that he was so poor while growing up that he could not afford shoes.
Now, he has made money to a point he was the first Kenyan to own a Range Rover Sport HSE 2016 model. He has a home in Cheptongei, Nanyuki and Nairobi.
Noni always features in Don's Facebook posts, whether they are hosted in posh hotels or abroad. She however is not the first girl that Don has engaged. A few years back, he flew a girl to Cape Town and went down on his knee with a ring worth loads of cash. Details of that relationship are scanty.
Related Topics