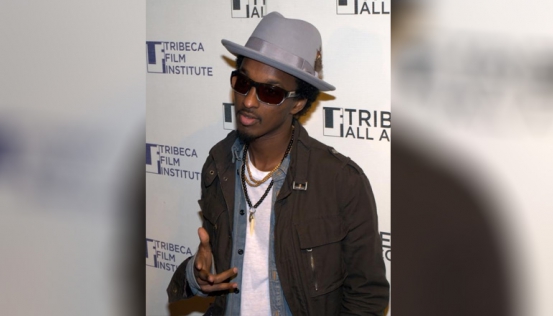 Somali-Canadian rapper and actor K'naan is in trouble with fellow Somalis in the US.
K'naan recently co-wrote Mogadishu, Minnesota, a HBO drama currently in its initial stages of production about growing up as a Somali-American. Protesters interrupted the rapper's show to voice what they believe will be an unfair TV portrayal of the community.
"(The show) is going to be talking about how the Somali kids in (Cedar-Riverside) are terrorists," a woman with a blowhorn told the crowd. "And he's highlighting this neighbourhood, he's highlighting our people, and portraying them as terrorists... We're here because of circumstances. We're not here to blow shit up. We're more than that."
When Minneapolis police stepped in, protesters chucked rocks and bottles. Police used what's believed to be mace or some other sort of chemical irritant to disburse the crowd. Two people were arrested.
K'naan, who'll also serve as director, took to Facebook earlier this month to explain his good intentions, writing that: "Together, we are about to take on the media's image of Somalis and Muslims in general, and tell our side of the story — my aim is to present the true and beautiful side that is rarely portrayed in cinema."
The protests revealed there are people who are still not convinced the show will cast Somalis in good light.
Related Topics