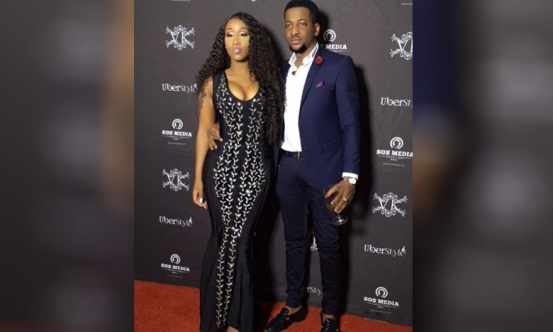 Chocolate City singer, Victoria Kimani has a new man in her life.
The Prokoto singer flossed her man, Stanley Obiamulu, at her exclusive birthday dinner at the Marion on Nicol Boutique Hotel in Johannesburg, South Africa.
Heads Up has been snooping about Victoria's Naija man and from his LinkedIn account, we now know that he is a board member at Stone World Mining (Nigeria) Limited, a Nigerian outfit incorporated in 2006 to carry on business as quarry masters and granite tile merchants.
He is also the CEO at SOS Media Pro, which offers a wide range of quality media content.
The news comes a month after the singer claimed she was single!
"I am single. It'll surprise many people to know but I am not in a relationship because I live a disciplined life. That being said, I do have a thing for Nas. He is my male celebrity crush," she said at a past interview.
Victoria could not be reached for comment.
Her manager, Alex Mucheru, claimed she was out of the country and he could not comment on her personal life.
In 2014, there were rumours that Victoria was dating UK-based Kenyan footballer Victor Wanyama.
In a move to clear the air, Victoria said that they were just good friends and nothing more.
"My manager is a good friend of Victor's family here in Nairobi, and that's how I started interacting with them. Victor has a clean heart, and that's why we are good friends," Victoria said.
She also refuted claims that Victor, who plays for premier league club Tottenham Hotspur, invited her to the UK.
Related Topics