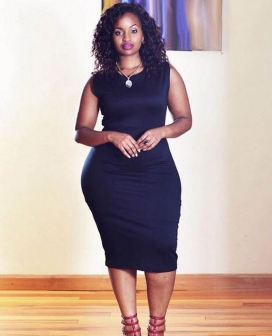 Two weeks ago, Kiss TV's Grace Msalame was trending online after allegations emerged that she was dating her boss Patrick Quarcoo.
A series of leaked screenshots allegedly from Radio Africa's former employee Evans Gikunda's phone, a web developer, indicated that Msalame was secretly dating Quarcoo, who allegedly bought her a BMW X5.
Msalame has finally addressed these rumours on her website and termed them as "just stories."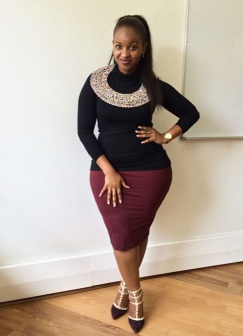 "This year has been one thing after another. Online stories since January! I call them stories because that's all they are! Some are more fabricated than others, with the newest one making me a proud new owner of a BMW X5," she wrote, adding that this was the joke of the year.
"My family and friends saw that story and laughed it. They asked me why I had kept it a secret because those who know me know how uneventful and boring my life really is. I am simple and still drive my 'Dudu' as I fondly call my VW Polo!"
She also addressed other rumours that she had used hip enhancement pills.
"Incidentally, as I type this, I'm tagged on a list of "celebs" that use enlargement pills for their hips and derrière! This is another laughing matter," she said.
"Those who know me, know my body is genetic. I am getting fatter as I grow older. My hormones are all over the place, so if I eat badly and don't work out as I should, these are the results, but that's probably too boring for blogs! They need to juice up the story with fabrications," she said.
Related Topics