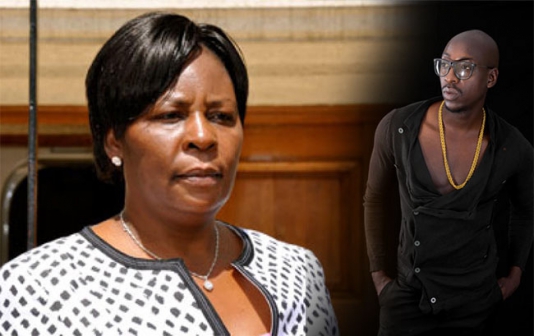 A week ago, former Deputy Chief Justice Nancy Baraza revealed that she was Sauti Sol Bien Baraza's mother.
Speaking exclusively to Heads Up, Bien revealed that the incident where the former Deputy Chief Justice is alleged to have threatened a security guard at Village Market did not affect him.
"I was out of the country when this happened. I didn't know exactly what was going on. However, it did not really bother me because I am living my own life and have my own legacy to make. That was her career and life that had nothing to do with me," Bien told Heads Up.
Bien also revealed that although Nancy is his stepmother, they get along very well.
"I have so much respect for her as a mother and we talk often," he said.
Meanwhile, Bien who is dating Nigerian choreographer Chiki Onwukwe was recently credited as the brains behind Yemi Alade's Na Gode Kiswahili version.
Yemi revealed that Bien gave her the idea for the song that has over 70,000 views on YouTube.
"Bien of Sauti Sol came up with the idea that I do a song in Kiswahili and I took up the challenge," she said on Homeboyz Radio's morning show, adding, "I like the response the song has generated."
Related Topics