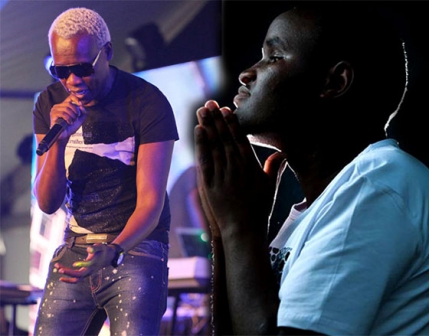 Earlier this week, gospel artiste Bahati claimed that Mbona hit maker Denno is struggling to make a living.
This is despite his song being the most downloaded song in 2012 and 2013.
Rufftone (Daddy Owen's elder brother) has now come out to defend his brother.
He told Heads Up that Daddy Owen gave Denno one million bob and even opened a business for him.
Denno, on the other hand, claims that he did not get the said money and has not even been receiving any royalties.
When reached for comment, Daddy Owen, who has since maintained his silence, said he met Denno and his family over the issue.
"I have been seeing the exchanges online and as a sane person, I decided to go face the brother. The whole family (Denno's) and I had a meeting where we settled everything or so I thought," Daddy Owen told Heads Up.
He further added that he was shocked to hear that there was still a discussion over the issue.
"Despite everything, I will not hold any grudge against anyone because I have been in this industry long enough to know that these things happen."
Related Topics