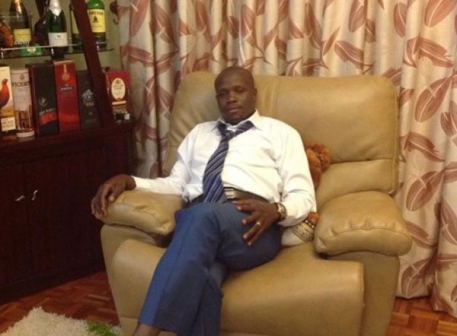 Controversial businessman Chris Obure is going to be father. Heads Up has learnt that the businessman's little-known wife is having an invite-only baby shower on November 14 at Villa Rosa Kempisnski.
The dress code for the shower is white and a touch of gold. The master of ceremony will be former radio host turned actress Eve D'Souza.
The programme includes midwife advise and an address by Bi Mswafari. There will also be a special appearance by Chris Obure who will be accompanied by 10 men who will make a brief five-minute speech before an opening dance by the couple.
The ceremony which starts at 3.30pm will go on until late in the night, but the men will leave at exactly 9.03 pm.
Chris is the man who blew the whistle on the blood gold scams in Nairobi before fleeing the country "in fear for his life" just days after talking to the police in 2010. He fled to South Africa after exposing a network spanning East Africa.
Related Topics