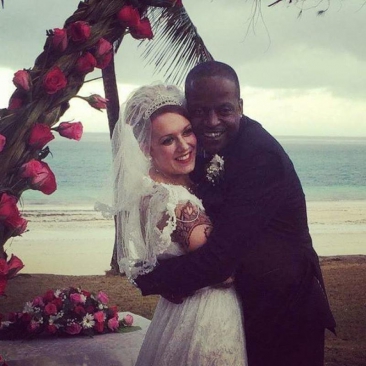 After joining the fatherhood club a few months ago, hip hop artiste Abbas Kubaff has decided to finally cement his relationship.
Abbas, got married to his long term Briton girlfriend Anna English on August 24 at Diani in the presence of only 25 guests.
Speaking to Heads Up a few hours after the wedding, Abbass revealed that he intentionally kept it private.
"I just wanted it to be a family thing. I don't even want any hype about it in the media,"he said.
Why a Monday?
"It is the only convenient day that could accommodate family who had traveled from abroad," Abbas told Heads Up.
This is Abbass Kubaff's second wedding after holding a similar ceremony with his Australian ex-girlfriend Baby Gangsta in 2009.
The marriage lasted for only a few months.
Related Topics