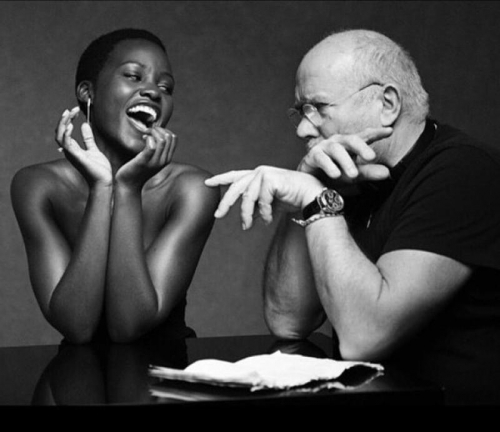 An exclusive photo has emerged revealing Lupita Nyong'o posing topless, next to a white man, with a hearty laughter to crown it all up.
While most people are used to the idea of local 'socialites' flaunting their 'fundamentals' unapologetically, Lupita's case was different.
Many were curious to know why Lupita, the distinguished daughter to Kisumu Senator Anyang' Nyong'o would do the same.
It later emerged that Lupita's 'nude' photos were taken during the unveiling of her Lancome Paris cover.
Apparently, Lupita and her choreographist, were trying out different poses for her Lancome photo shoot whose theme is "Awaken your look, ignite your passion for colour".
They finally settled on covering her upper body for the final shoot.
—Sheila Kimani
Related Topics