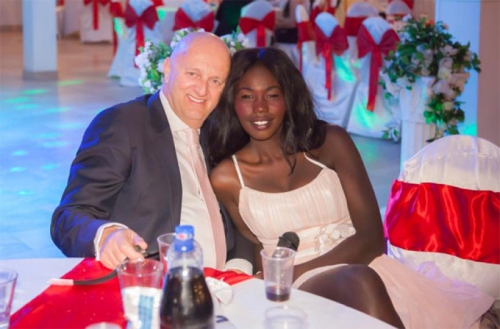 On May 2, Gold Digger singer, Uganda's Jackie Chandiru, tied the knot with her Polish sweetheart, Nol Van Vliet.
It now turns out that Nol is still married to a Sudanese model, Adut Mawien, whom he married in 2013. It seems they were still together during this year's Valentine's Day. We are not sure whether they are divorced.
Jackie rarely talks about her love life despite being in the limelight from back in the day when she was in Blu 3.
Nol who hails from Poland, flew in for the wedding on the big day, and some of her friends only got to meet him on the wedding day. Nol met Mawien on a business trip to Sudan that turned into pleasure, but it looks like he is one to quickly pop the question.
On another trip to Uganda, he met Jackie and decided to walk down the aisle with her a few months later.
Efforts to reach Jackie for a comment were futile as she did not respond to our messages.
Related Topics