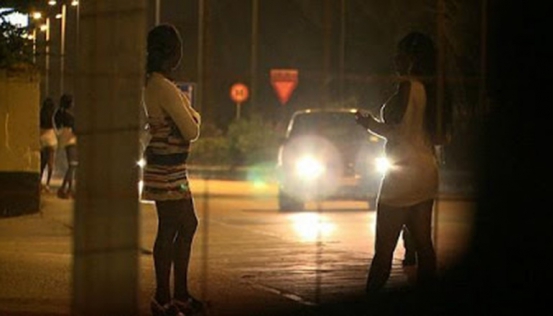 When Alex Milimo got his job as a night guard in October last year, he saw it as some sort of punishment. Little did he know fate was preparing him for unfamiliar night duties with handsome rewards to boot.
Ever since he joined a security firm in Nairobi three years ago, Milimo has been on day shift. So, in October last year, his boss called and informed him there was a reshuffle and was being deployed to night duty.
"This was a surprise to me because l have never worked at night. At first, I wondered what mistake l had done to deserve cold nights away from my wife," he recalls.
At some point, he thought of quitting and getting a daytime job elsewhere. But, something urged him to try, as he looked forward to the day he would resume day shift.
That first night was tough as he kept dozing. He got a reprieve when a colleague next door allowed him to sleep as he watched over the electronics shop along Kenyatta Avenue for him. That night he slept as if he were in his own house.
With time, Milimo started adjusting and getting on with nightlife. Initially, he was stunned how fellow 'soldiers' related well with commercial sex workers like brothers and sisters.
It was not long before he too was initiated in offering these 'twilight services'. He heartily reveals, "Watchmen know hundreds of secrets of these twilight girls and their night lovers too."
Nice guy
He explains that at first, some sex workers resisted him since he was new. But his colleagues talked and assured them he was a nice guy and would take care of their interests. And, with that, Milimo was initiated fully into the night life.
It so happens that Milimo has a bigger cubicle where he sits at night while keeping vigil of the electronics shop. It is this room that he's turned into a cash cow. He discloses that at night the room is used for changing and storage of clothes, condoms, water for cleaning and beauty paraphernalia for sex workers.
He explains, "You see when they come to town, they wear smart and normal clothes like anyone else. But once in town, they have to change into other, more suggestive, clothes that suit the nightlife."
Alex also hires his cubicle to sex workers with clients for amounts ranging between Sh100 to 200. The amount of hiring depends on the season.
Another watchman Sam guarding at Biashara Street says that the relationship between sex workers and watchmen in town at night is beyond brotherly and sisterly. Sam, who has managed sex workers for over five years says that they are tempted lot.
"It is tough when you offer a room and asked to watch over their security as they go on with their thing," he shares. He continues that it is even worse when they come to sleep in their watch stalls while half naked.
At times when they fight with clients, or clients refuse to pay them their dues and they come crying seeking your intervention.
The night 'soldiers' also know many of their clients and keep their contacts too.
"I know their regular clients including politicians. The clients also know us," says Sam. There are those who come once and disappear for good.
Most of the times, the clients come and inquire from the watchmen the whereabouts of the ladies. But the soldiers say handling sex workers is a delicate matter since you must also learn to tell lies in a smart way.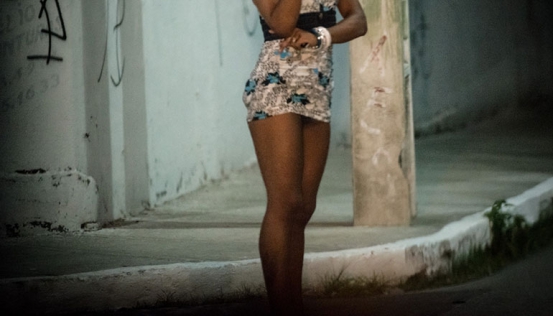 They say sex workers have multiple regular clients who they cannot tell when they will show up.
"There was a day a sex worker l manage had just left with a client when the other one arrived. I found myself in a tight situation because she had told all of them that she would be around, and immediately they arrive, they should just ask me. After thinking hard, l told the second client that she fell ill and had gone to a rest. Although the lie saved that day, l am not sure if the client believed me," recalls Sam.
Another 'soldier' Michael who operates along Loita Street remembers when the two clients seeking for the service of the same lady arrived outside his security room at the same time. The one who arrived first tried to pull her hand. The other client tried to stop the whole affair and pulled her towards his side. Then the war started.
He tried separating the two without success, till other soldiers realised what was happening and came to his rescue. But, by the time they separated the lady was not there and stayed away for a month before coming back.
To the watchmen, these are normal and regular happenings on the streets at night, and they are used to them. "But we are very afraid of clients with guns. There're few; they know who carry guns and have warned these ladies not to bring them near their rooms," Michael says.
The watchmen say when clients come and pick the sex workers, the ladies give them the information where they are going so that in the case of anything they will follow to know the well-being of their 'sisters'.
"They normally tell us where they are going, and for how long. When this time elapses without them returning we call to inquire how they are," observes Michael.
Milimo also recalls the night two ladies fought over a client. "It was a bloody fight, and you couldn't tell who was saying the truth. "It looked like the man was sleeping with all of them, then they discovered," he said.
To Sam, the incident that kept his adrenaline rising is after he had given out his security room to a sex worker and her client, another client arrived looking for the same lady. He tried to call, luckily she had put off her phone. The client then decided to sit and wait for her.
For two hours the second client sat at the door while inside the sex worker was having a good time with another client. He left after realising she would not come.
"I kept asking myself, what if she coughs and gets busted yet l had lied that I had not seen her?" He posed.
Milimo now says night duty is more beneficial than the day shift. For instance, the whole of December was 'harvesting' and he could make over Sh1,000 per night. Since mid-November to the New Year, he confides to have pocketed over Sh50,000, tax-free.
He also says that January comes with drought and the business goes down, making it very difficult to make money. That is when most of them go on leave.
They say one of the interesting stories that still fresh in their minds although it happened over two years ago involves a lady 'soldier' and one of their colleagues at work.
Anne worked with two other male colleagues along Moi Avenue, where they also managed several sex workers. During a good season, the sex workers would give the 'soldiers' good money for taking care of their interests.
One day, clients who came seeking their ladies started seducing Anne. With time, she accepted and started going out with them.
"There's a day she went out with two rich guys and made close to Sh6,000 on a single night. Yet, her salary is Sh10,000 per month. She realized sex work was more beneficial. She resigned and joined twilight work," discloses Maina, who worked with Anne before she left. Today, Anne is a full-time sex worker and under Maina's care.
Related Topics