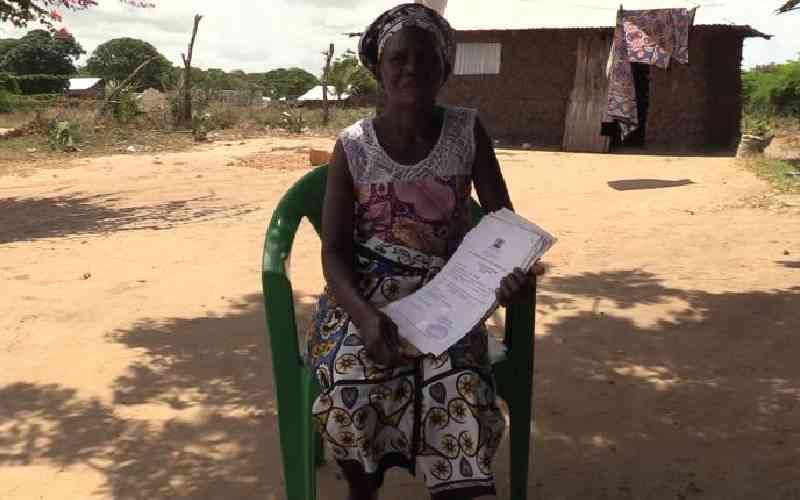 Victims of hippos attacks at Moi village near River Sabaki in Malindi, Kilifi County, want the government to compensate them for the loss of lives and property.
Locals said that so far, three people have been killed and scores of others injured by the hippos that left behind a trail of destruction.
One of the victims, Changawa Kajomba, narrated how he miraculously survived a hippo attack in 2016 that left him with injuries on his thigh.
Kajomba said he was on the river bank in the company of his two children when a hippo pounced on him, biting one of his thighs.
"I hit its' eyes with my elbow making it run away. I screamt for help and my children and villagers rescued me. I was rushed to the Malindi Sub County hospital," he said.
He added that he filed a complaint with the Kenya Wildlife Service (KWS) Malindi office, but he has never been compensated.
"I suffered serious injuries that have left me weak. I reported the matter to KWS, but I have not received any compensation to date," he said.
Sidi Mzungu, a mother of eight, lost her husband, Kenga Charo, in 2017 when a hippo invaded their compound, six kilometers from the river.
"We heard our cattle making noise at 2:00 am, and when we went out, we found a hippo attacking the cattle. Immediately, it charged towards my husband and killed him," she said.
She reported the matter to KWS and they promised to compensate her, but she is still waiting for the money. "The hippos have wiped my entire maize farm this month, and KWS has not even compensated me for the loss of my husband. They say documents are processed in Nairobi," she added.
Safari Karisa, the village headman said that since 2016, he has recorded three deaths and more than ten injuries of people attacked by hippos.
Efforts to reach KWS Senior Warden in Malindi Jane Gitau for a comment were futile.
Related Topics