Hippos maim, kill fishermen and destroy their farmlands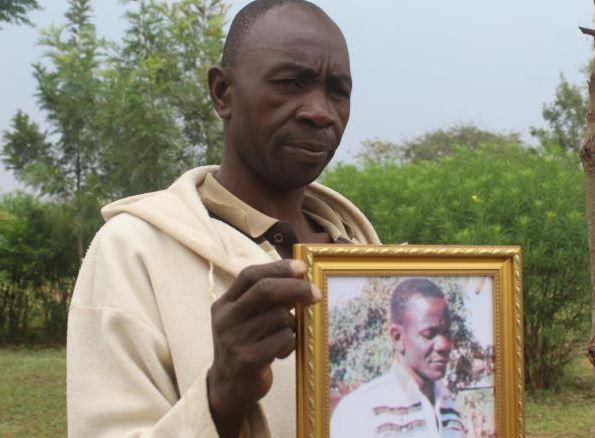 Robert Onyango watched helplessly as a hippopotamus killed his son.
The scene is so fresh in his memory and every time he talks about the incident, tears well up in his eyes.
Almost four years after his son's death, Onyango, 46, wishes there is something he could have done to save his son from the jaws of the hippopotamus that attacked them during a fishing expedition at Lake Victoria's Openjo beach.
"He was killed barely 30 metres away from where I was on the boat, I saw the hippo attack and kill him," recalls Onyango.
Onyango had accompanied his two sons to the lake to inspect a fishing net they had cast the previous evening. He escaped together with the other son.
Fishing in Lake Victoria has increasingly become risky because of the hippopotamuses.
The animals have become too common but with no other sources of income, fishermen have no choice.
While some have been lucky to escape from such attacks with minor injuries, others are left with severe ones.
Unlucky ones who get killed are forgotten as soon as they are buried.
Like many other victims of the hippo attacks, Onyango says he wasn't keen on following up on compensation from the Kenya Wildlife Service for his son's death.
"We filled in the compensation form and his widow dropped it at the KWS office at Alema but that was it.
"We never got any feedback but we have never followed up on the case also," he adds.
Onyango, who is also taking care of the children his son left behind, says a hippo attacked him last year, and he sustained injuries on his right leg.
"I went to the hospital and as soon as the wound was healed, I had to go back to fishing," Onyango says.
Martin Ojwang almost lost his manhood in a similar attack last year.
He sustained severe injuries on his thigh and was admitted at Busia County Referral Hospital for three weeks.
After the incident, Ojwang called it quits. "I did not bother to file for a claim because I do not know where to start," he says.
Death at dawn
Esther Atieno, a widow, recalls the day her husband Charles Omore, left the house in the morning in 2009 but never came back alive.
Omore together with two colleagues had cast their nets in the lake the previous day and looked forward to a great catch.
"My husband and another fisherman at Buduvusi beach were killed on the shores of Lake Victoria in Budalang'i. The third man managed to escape," she says.
Atieno, 31, says fishing was their only source of livelihood.
"His death was a big blow to me and our children because he was the sole breadwinner. Life has never been the same again," she says.
Her first son has now ventured into fishing and when he leaves home, she asks God not to let him die the same way his father died.
Atieno says her efforts to seek compensation hit a dead end because she could not produce a postmortem report detailing the cause of her husband's death.
The body was collected by the police from the lake and taken to Busia County Referral Hospital mortuary.
"A local provincial administrator told me that it was not possible to file a claim since a postmortem was not conducted and the incident was not reported to the police," Atieno says.
Most victims are not keen to pursue compensation because they find the process tedious and time-consuming.
As of December 2020, at least 28 active cases of people who were killed or injured by wildlife animals had been lodged with the KWS for compensation.
Funyula is leading with 15 cases followed by Budalang'i (5), Matayos (4), Butula (3), and Teso South (1).
The hippos come out of water in the evening and destroy crops in the nearby farms.
"They start roaming as early as 8pm and destroy crops.
"There is a need for KWS to intervene before more lives are lost," says Fredrick Wanjala, a resident of Gosi village in Budalang'i.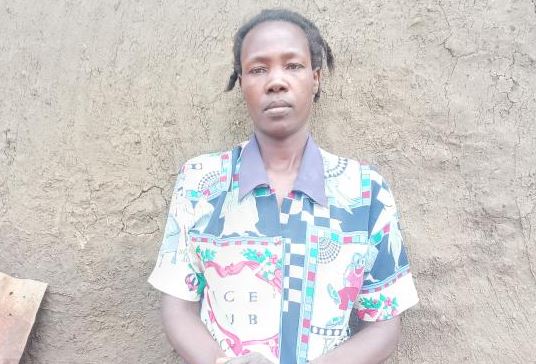 In December, a group of students from Bumbe Technical Training Institute escaped death narrowly when they ran into the animals on their way home after evening studies.
"These animals are quite dangerous and it high time that KWS comes up with a proper solution to ensure more lives are not lost," says Juma Wasilwa, the deputy principal at the college.
Rose Malenya, the warder in-charge of Kakamega, Vihiga, and Busia acknowledges that the agency has received reports from residents over the presence of hippos.
Ms Malenya, however, attributes the presence of the animals to an overflow in Lake Victoria.
On compensation, she notes that the process starts at the grassroots level where a report is made at the nearby police station and chief's camp.
Once a report is filed, she says, officers from KWS visit the scene for verification purposes.