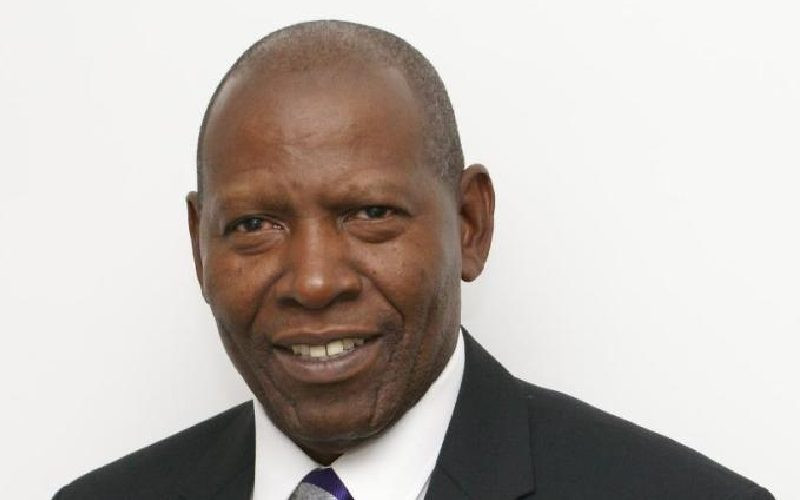 Former Ganze MP Peter Shehe has won the Jaribuni ward elections on a UDA ticket.
Shehe garnered 1,956 votes, beating 16 other candidates.
Mr Shehe was elected Ganze MP in 2013 on a Federal Party of Kenya (FPK) party ticket.
In 2017, he vied on a Jubilee Party ticket but lost to Teddy Mwambire (ODM).
Shehe moved to Switzerland with his family after losing his parliamentary seat.
He returned just four months before the elections.
"He is a man of the people. Every morning the villagers would gather in his compound to take breakfast and that is when he told them about his plans to vie and explained to them his manifesto. He was never on the campaign trail," said Michael Kithi, a UDA candidate for Sokoke ward.
He added: "When all of us in the UDA camp were running up and down, he was never bothered. It looks like he knew that he would win."
In Tezo ward, Thomas Mumba Chengo of PAA party retained his seat with 1,887 votes, in a race that attracted 20 candidates.
Kilifi Governor Amason Kingi's aide Sammy Ndago (PAA) lost his Shimo La Tewa ward seat to Tete Ndundi (ODM).
In Kibarani ward, Victor Peru of PAA lost to ODM's Ray Mwaro. Mwaro narrowly beat Matano Athman (UDA) after garnering 3,099 against his rivals' 3,097.
Kingi's PAA party bagged five MCAs seats in the county. Kingi took to social media to congratulate the winners. The ODM party swept most of the MCA seats in the county.
In Mombasa County, ODM carried the day, winning 21 seats against UDA's four and two independents.
Gladys Chepkorir who vied for the Mkomani Ward on a UDA ticket claimed she had beat her opponent Eliud Kimari (ODM) by 100 votes but was not awarded the certificate.
"I won the Mkomani seat but was denied the certificate which was given to the ODM candidate. I will definitely be heading to court to contest the results," said Chepkorir.
In Kwale County, only five out of 20 MCAs have retained their seats.
Leader of Majority James Dawa of Puma ward and deputy speaker Andrew Mulei of Kubo South retained their seats after they decamped from ODM to PAA, which is led by Kingi.
PAA also clinched the Samburu-Chengoni ward through newcomer John Shede.
Others who made it are Beja Manza (Mwereni ward), Yusuf Mbwana (Upia) and Omar Kitengele of Ukunda ward.
Leader of Minority Ndoro Mweruphe of Mkongani ward, who vied on a PAA ticket, lost to a newcomer Yusuf Sengeza of United Democratic Movement (UDM).
"It was a tough contest. Only a handful of us survived this election," said Mr Dawa who won his third term.
Nominated MCA Hanifa Mwajirani won the Ramisi ward seat on PAA ticket, becoming the only female to clinch the seat in the county.
In Taita Taveta County, journalist Dorcas Mlughu (UDA) was declared MCA-elect for Rong'e Juu ward after she trounced the immediate former Assembly Majority Leader Harris Keke of ODM.
Out of 20 former elected members of the Taita-Taveta County Assembly, only six were re-elected in last Tuesday's election.
Those who retained their seats include the immediate former assembly deputy speaker Chrispus Tondoo, Bomeni Ward (PAA); Saleri Fundi, Mahoo ward (Jubilee) and Jones Solomon, Ngolia Ward (Wiper).
Others are Anselim Mwadime, Mwanda Mgange ward (PAA); Newton Salim, Kishushe-Wumingu ward (PAA) and Patel Mungambwa, Bura ward (Wiper).
Former Minority Leader Jones Masukuji who contested the Mboghoni Ward seat on a PAA ticket is one of the ward reps who lost.
Wiper party won four seats, Jubilee two, while UDA, Jibebe, PEP and Communist Party of Kenya (CPK) got one each.
In Tana River, boda boda association chairman Maro Paul of ODM floored 17 candidates in the Mikinduni ward elections after garnering 1,146 votes.
Former deputy speaker Sadam Hussein and Wayu ward representative lost the seat to Madrassa teacher Jarso Maka Jarso who got 1,684 votes.
Former Chewani Ward rep Sauda Loda lost the seat to Hamisi Deye who got 2,732 votes against Loda's 530 votes.
In Kinakomba ward Hamid Babusa (ODM) won the seat that was formerly held by the deputy minority leader in the assembly, Salim Malibe who got 655 votes.
Ismail Kodobo retained the Hirmani ward seat after beating 22 other contestants.
[Reporting by Marion Kithi, Patrick Beja, Joachim Bwana, Renson Mnyamwezi, Hassan Barisa]
Related Topics