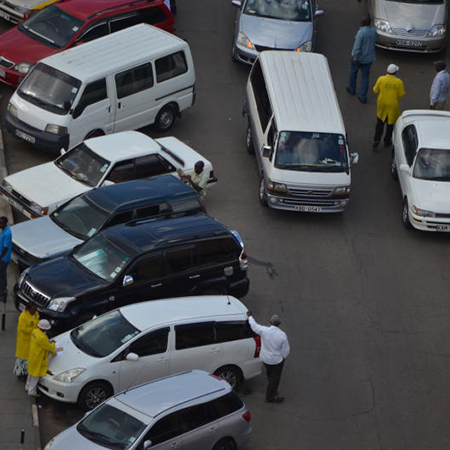 City motorists who have been evading paying the daily parking fees have their days numbered.
The county government is keen on ensuring all motorists pay parking fees.
Jambo Pay, the company facilitating the new payment mode for parking, has embarked on electronic clamping to net defaulting motorists.
"We have devised a way to tackle this problem. The parking attendants will electronically query the vehicles and if they find it has defaulted on paying the charges, it will be physically clamped," Jambo Pay CEO Danson Muchemi told The Nairobian.
The company has created an electronic clamping list that will catalogue on daily basis, the motorists who park but fail to pay fees.
"If the attendants establish such a car has defaulted, they will feed the car's details into the system and then it will be registered in the list and even if it is not be clamped physically, we will always keep a record of it until the fee and a fine is cleared," said Muchemi.
Muchemi said that if payment for parking is not received within 45 minutes of the query, the system will proceed to automatically clamp 'offending' vehicles. Clamped vehicles will be subject to a Sh2,500 daily fine.
Head of revenue collection, Luke Gatimu, said the county government has requested for 2,000 more clamps to add to the existing 400 to reinforce the initiative.
Related Topics