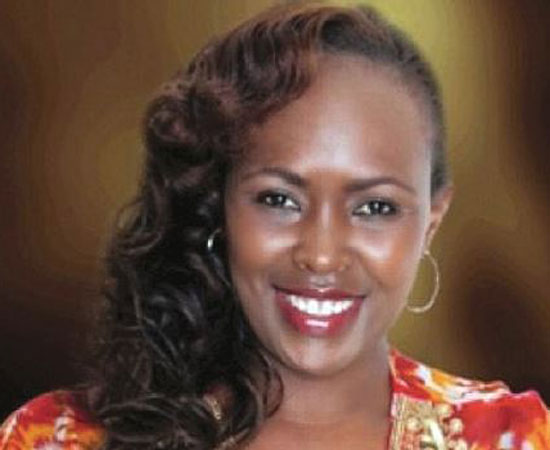 Robbers are suspected to have attacked Mutoko PHOTO:COURTESY
Three men have been arrested after allegedly attacking a lawyer at his home in Spring Valley estate.
Police suspect they could be part of a gang that attacked radio personality Caroline Mutoko weeks ago. Brian Muthengi, Anthony Nguru and Mutinda Nthenge were trailed to Dandora estate where they were arrested.
They had allegedly stopped Leonard Njogu, a city lawyer, who was returning home from work. They were dressed in private security guard uniforms at were waiting at the gate to Njogu's home.
After opening the gate, the robbers at gunpoint forced Njogu into his house, which was ransacked.
During the day, the lawyer had deposited some cash into his bank account.
The gangsters transferred to their account Sh21,000 that was in his M-Pesa account then forced him to reveal the PIN of his bank account. The money was transferred to an M-Pesa point in Dandora estate, according to Gigiri CID boss Danny Kandie.
Njogu and her two daughters were not hurt.
After collecting some valuables in the house, the robbers drove away in Njogu's Land Cruiser, which was recovered later in Dandora before officers arrested the three men.
The watchman who guards the home disappeared immediately after the attack along Brookside Drive.
Kandie said they believe he was part of the robbery that come few days after radio presenter Caroline Mutoko was robbed at her Nyari residence.
"It could be the same men who robbed Caroline Mutoko, but we are yet to establish that as were conduct investigations. The security guard at Njogu's home took part in the robbery," the officer said.
Related Topics