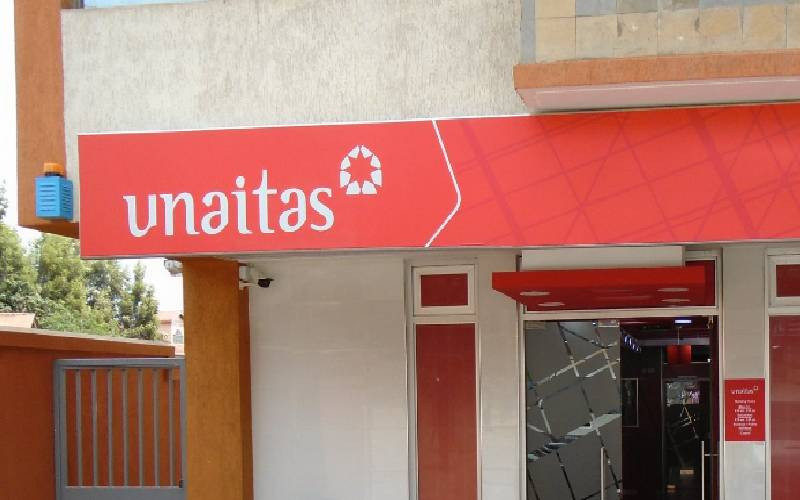 Police in Murang'a County have launched a hunt for suspected robbers who on Saturday, March 11 stole an unknown amount of money from Unaitas Bank, Mununga branch in Kigumo Constituency.
The incident occurred at 9am, when the robbers forcibly accessed the facility upon attacking two administration police officers manning the bank.
The officers manning the Unaitas Bank have been identified as police constables Martin Munguti and Daniel Mwangi.
"Two men wearing black private security uniform pretended to be hawkers, and approached police officers Munguti and Mwangi, who were on duty," said a police report filed at the Kigumo police station.
"The suspects then started wrestling the two officers. They (suspects) were joined by four other men. Two of the suspected thugs were armed with AK-47 rifles, while the other two had crude weapons."
The police report said one of the thugs shot in the ground where constable Mwangi was standing.
"Mwangi managed to pull out his G3 rifle, which was loaded with 20 rounds of ammunition, and threw it into a nearby bush," said the report.
"The suspected thugs hit Police Constable Munguti in the head, prompting him to surrender his G3 rifle loaded with 20 rounds of ammunition."
Police said, during the melee, two of the suspects forcibly accessed the banking hall and stole an unknown amount of money.
"The suspected thugs managed to escape on two motorcycles that lay in wait outside the banking hall," police said.
Authorities said no arrests have been made so far, and that a hunt for the suspects had been launched.
Kigumo Member of Parliament (MP) Joseph Munyoro said insecurity had increased in the constituency, and that the Interior ministry should "look into this matter and address it with the seriousness and urgency it deserves".
"I will also be raising this matter in Parliament for clear answers on the way forward from the Ministry of Interior," said Munyoro in a statement.
Related Topics