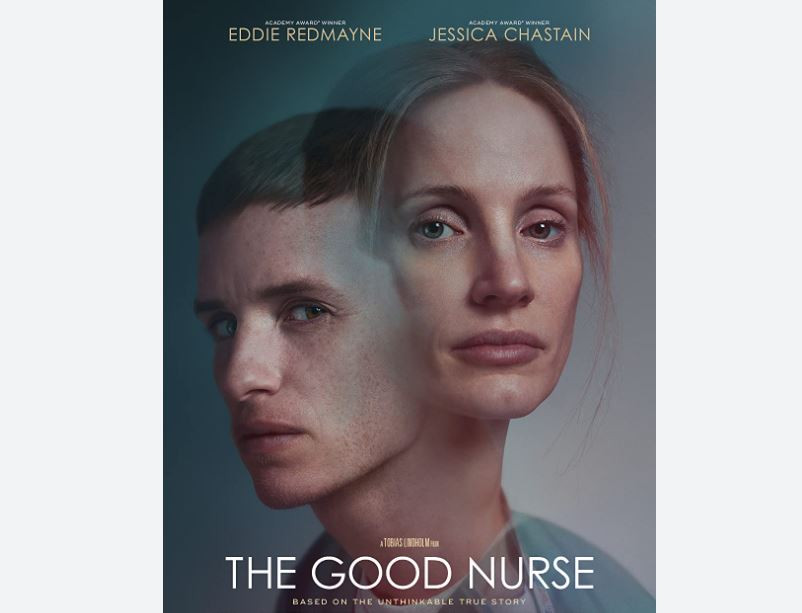 Cast: Jessica Chastain, Eddie Redmayne, Nnamdi Asomugha, Kim Dickens, Noah Emmerich
Directed by: Tobias Lindholm
Genre: Biography, crime, drama
Rating: 7/10
The Good Nurse is an adaptation of the 2013 true crime book, The Good Nurse: A True Story of Medicine, Madness, and Murder by Charles Graeber. In this crime flick, nurse Amy Loughren is shocked when Charlie Cullen, one of her colleagues, is found responsible for the murder of dozens of patients over 16 years, across two States and nine hospitals, without being charged.
Thumbs up:
The Good Nurse is a tight script with a consistent beat, which keeps us going at a slow but deliberate pace throughout the story.
Having two Oscar-winning heavyweights, Jessica Chastain and Eddie Redmayne as the two leads make for some brilliant acting. Reymayne is sinister here in a quiet way, which makes him appear to the viewer as more dangerous.
Most of all, this movie works because it accurately portrays the events and people involved without needing to inject needless Hollywood drama. It avoids being exploitative without lingering on death scenes and sidestepping some of the tropes of lesser serial killer films.
Thumbs down:
For many thriller lovers, who are the assumed audience, the movie lacks tension and emotion. This is the compromise you make when the movie sticks to the original story. The dim lighting that has become a Hollywood trend also makes the movie boring.
Verdict:
A slow-burn true crime, making Jeffrey Dahmer look tame.
Related Topics