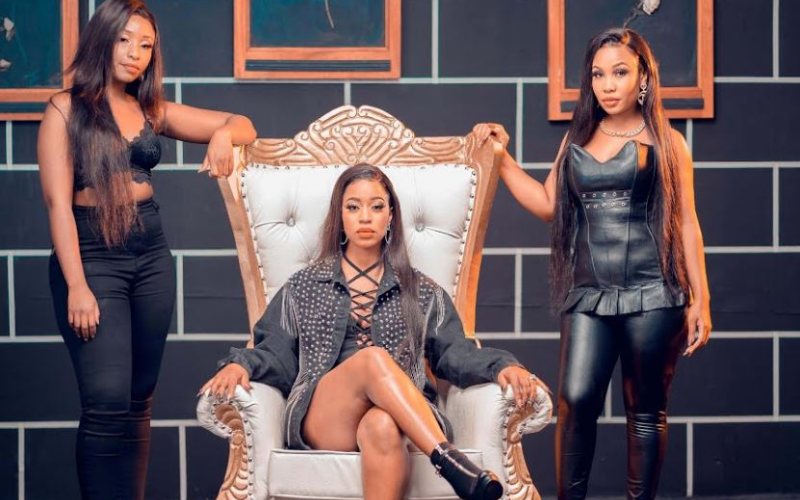 Barely a week after Diana B launched her career as a rapper by dropping her debut song Hatutaachana, she is at it again after releasing her new single One Day on Friday.
Buoyed by the reception of her first song, Diana is pushing the limits as she tries to establish herself as one of the fastest-rising rappers in Kenya.
In the song, Diana appears to send out a message to her critics that she is taking over the industry by storm and they should buckle up for a shake-up.
"Wengi walianza mbele yangu sai hakuna mtu mbele yangu...ata kuzaa tu naingia trending, najua nawaudhi sana wale hawanipendi.
"Nafunga deals kama Ramadhan, navuruga industry kiAfghanistan...," she sings.
Despite the hate that has been directed at her, Diana B is unrelenting and has assured fans that there is more to come.
"It's time to address the people doubting that I'm the best female rapper!!! I mean, the queen of afro rap," she wrote as she hyped her song.
On Thursday, the rapper was over the moon that despite being a novice in the industry, she is fully booked for performances this weekend.
"I'm just two days old in the music industry and my weekend is FULLY BOOKED. This Saturday, I'll be performing my first show in NAKURU, BAHATI CONSTITUENCY!!!!
"Another one!!!! Kisii let's party on Saturday night @Nexus_Bistro_and_Lounge. #DIANA_B IS GOING TO BE IN THE BUILDING AND BE SURE, IT'S GOING TO BE FIREWORKS," she wrote.
Despite the negativity and hate comments thrown at Diana, her husband Bahati has continued to encourage her saying he is pleasantly surprised by her achievements.
"Dear Fellow Men; the best thing You Can do in this Life is to Empower Your Wife! GO & SHINE MY LOVE DIANA_B! YOU HAVE SURPRISED ME."
Diana on Tuesday, November 30, hinted that organisers might have to part with roughly Sh850,000 to acquire her services and asked those interested to contact her manager.
"Why are people shocked at my rate card??? Just Ksh 850,000?? Kwani wasanii wanalipangwa pesa ngapi??? For bookings call my management. Diana B on this!" she wrote.
Related Topics