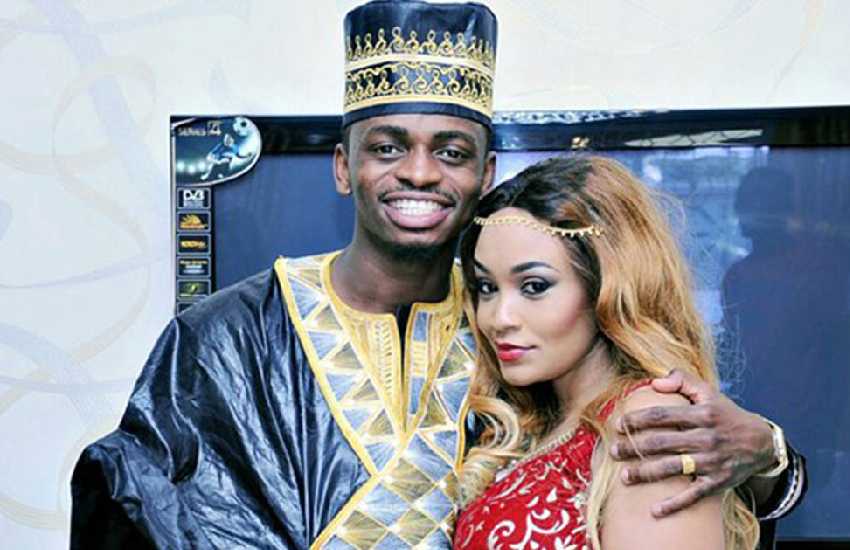 South Africa based Ugandan businesswoman and influencer Zari Hassan is Esma Platnumz's favourite amongst exes that her brother, Wasafi honcho, Diamond Platnumz, has dated over the years.
This was evident hours after Zari jetted into Dar es Salaam with the singer's daughter, Princess Tiffah and son Nillan after a two-year separation with Platnumz following their split on Valentine's Day, 2018.
Read Also: Videos of Diamond with Nillan and Tiffah after two years apart
Taking to her Instagram account, Esma stated that she loves Zari for her insistence on fresh, home-cooked meals unlike other women in the Jeje hitmaker's life whom, she said, can't whip up a meal and feed her brother fast foods. To buttress her point, she disclosed that the 40-year old mother of five was not pleased with what she found on Platnumz's fridge as she made plans to cook for her family and had to send workers to the market.
"I'll not be a hypocrite. What I love about Zari is that she went to the fridge and could not fathom what was in stock. She had to send the house helps to the market for fresh supplies so she can cook for herself and the kids," she posted. Adding: "Diamond Platnumz you are going to fatten up by the time Zari leaves. She is not like those women who fed you on fries. Should I visit, and find them here again, I will chase them away."
The two were, however, not always this close. Esma was for years a bosom buddy to her brother's first celebrity girlfriend, Wema Sepetu. Speaking to Word Is months after Zari's departure amidst reports she favoured the former Miss Tanzania over the Ugandan, Esma fired back that she loved them both.
"I don't favour any of them. I understand that Wema is my brother's ex, and that doesn't mean that I stop talking to her. Zari knows that Wema and I were friends even before she came into the picture. I love both of them. Their relationships with my brother do not affect me at all. On the other hand, by breaking up with Diamond doesn't mean I don't talk to Zari. Her kids are my kids, she is family."
However, Wema Sepetu's birthday message to Esma later that year told it all, "Happy birthday to my baby…. My mkwe…. My forever wii… nakupenda juzi, jana na leo… Esma Platnumz nakupikia kitu flani amazing maana ushasema umemiss chakula changu… I think that'll be my present… chakula kitaaaamuuu… ila kuna zawadi nyingine…. It's a surprise!"
Read Also: I'm single: Esma Platnumz confirms her marriage is over
Her sister, singer Queen Darleen did not mince her words too when Diamond split from Kenyan beauty Tanasha Donna in early 2020 when she reminded Sepetu that the singer is a bachelor. "Do you know that my brother is a bachelor and the way you look beautiful?" said Darleen.
Related Topics