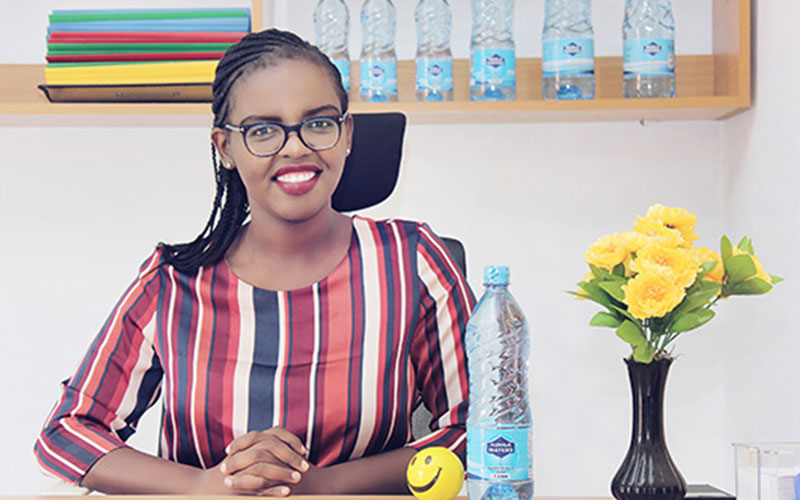 At the young age of 29, Ruth Mwanzia has already made an impact to thousands of lives through providing clean and safe drinking water. Born in a region where water scarcity is almost the norm, Ruth Mwanzia, defied all odds and set up a water purifying company. Koola waters, her company, was not part of her dreams when she joined Africa Nazarene University as a freshman in 2008. She shares her journey and inspiration.
How did Koola Waters start?
I decided to venture into the water industry, due to my background, I grew up in a small village in Kitui called Kyondoni, if you know Kitui well we experience semi-arid type of climate and therefore rain is not promised, and we are affected by issues to do with drought, water scarcity and water shortages, by starting Koola waters I wanted to make a difference in my community and address the issues to do with water and also when I got an internship at a water firm before I graduated influenced, what I wanted to do.
You started your business while in school. What did you study and how come you took a different path?
I did Mass Communication majored in Electronic Media, I took a different path during my third year, this is because I had applied for internships at different media houses which was not forthcoming and the only organization that took me for internship was a water organization and from then on my career changed.
How has the knowledge you gained in school contributed to the success of your business?
It has contributed a lot; I use the communication skills I learnt in school to market and brand my business. I am better at decision making because I learnt about critical thinking skills and conflict management skills, I apply the knowledge I learnt in school every day in my business.
Some youth feel like school is unnecessary if you have a successful business, is that true?
School is important because we gain knowledge and empowerment. Without this we can make poor decisions and not be exposed to opportunities.
You recently launched a new product in the market how is that so far?
Yes, we have decided to diversify and do healthy drinks only using natural ingredients no chemicals or preservatives and we thank God because we are getting a lot of support and encouragement and it's doing well.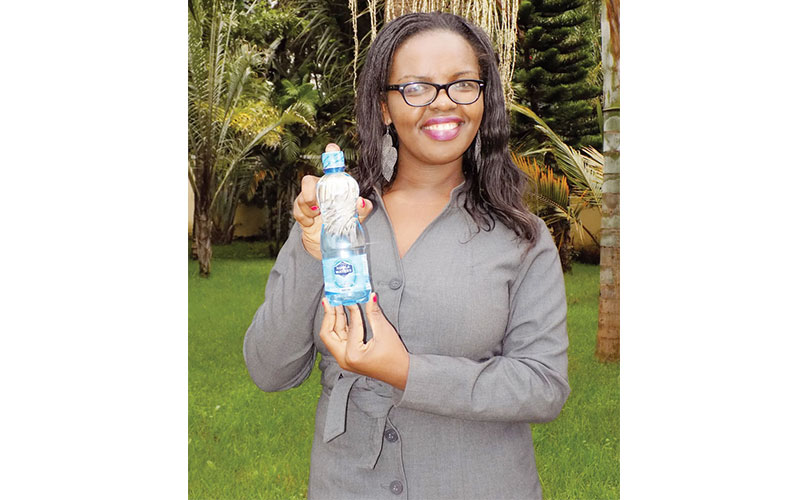 How do you manage to grow your business?
I put God first always, being consistent and always making sure we produce quality products so that we keep our clients and customers happy, taking every opportunity that comes our way, reading a lot just to keep up with the current trends, and aggressive marketing and plus if you love what you do you never work a single day in your life.
Big brands, which have been in the industry for a long time, are doing almost the same thing as you yet you have successfully established your business. How did you manage to penetrate the market?
Always producing quality products, being efficient in delivery, giving back to the society, constant communication with our clients and customers
You have mentioned before that growing up you faced several challenges, how has that experience shaped you to this successful entrepreneur?
Going through challenges has made me a better person, I have learned a lot and I believe there are no regrets in life just lessons
Any business decision you regret? Tell us about it
As I have said my philosophy is that there are no regrets but lessons to be learned, I have learned a lot and I am still learning and that's why I love doing business you keep learning and growing as a person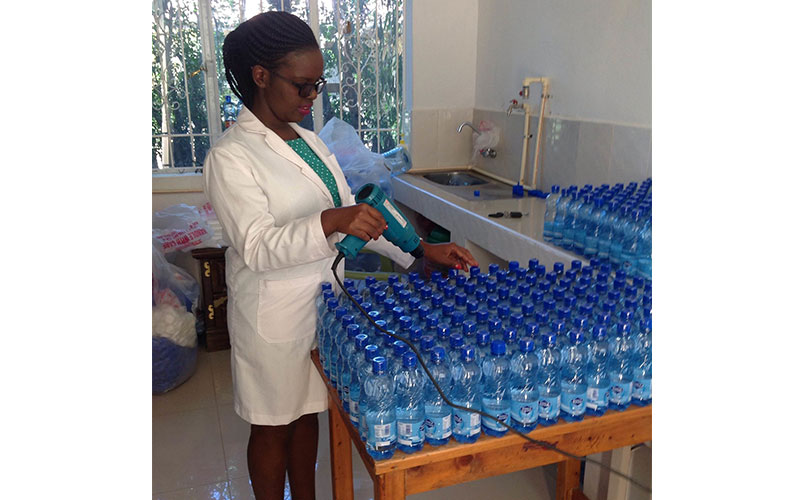 How do you motivate yourself and stay motivated?
Faith in God is key and involving God in every decision is very important, keep your family close and share what you are going through, you have to be present and show up even if you don't feel like it, when you fail don't remain down, rise up, trust God and try again. I keep the fire burning by Prayer, going on vacations when I get a break, having chats with family and close friends and listening to worship songs
In past interviews, you have said networking has played a major role in expanding your business. From your experience, what tips would you give for networking?
When networking, be friendly. Be eager to learn from the other person, ask the right questions and don't be afraid to ask for mentorship
When setting up a business, especially to a young person, what are the key things to consider?
First before you start commit everything to God. Second, do market research, third keep networking, keep asking, and take advantage of the free publicity you can get for your business
Related Topics