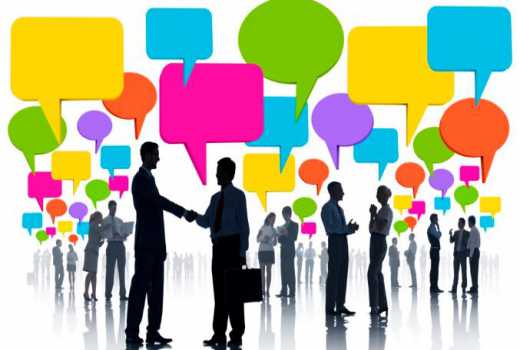 The saying that 'your network is your net worth' may have become a bit overused, but that hasn't made it any less true.
Many people ask me what my secret is; how I get to hang out with the SportPesa CEO, meet up with Janet Mbugua or take photos with Melinda Gates. A few days ago, I was with retail guru Trushar Khetia and media personality Caroline Mutoko.
I got Sylvia Mulinge from Safaricom to grace one of my charity events, along with Anerlisa Muigai from Executive Water. If I do say so myself, the list of guests I got was pretty high profile.
But how did this come to be, especially for an artiste who grew up in a City Council house in Nairobi's Eastlands, and whose mother at some point couldn't pay the Sh500 rent so we were locked out of our house?
Most of the people that I've mentioned have been important in my success journey, and at some point, they were my role models (they still are). They are people that I respect and that have shaped my thinking over the years.
Now my network might be high profile and have all the fancy names in the city, but what does it mean to have them in my phone book? And how did I get them?
How did I go from a boy with a shop in the basement of a commercial building to being a judge on the BYOB TV show? It boils down to four things.
1. Branding/perception
If you've not watched the movie/documentary The Secret, you need to do so now. There's also a book version. The basic gist of the documentary/book is that what you seek will find you.
When I was Kaka Sungura, I accomplished a few goals, but in terms of scope, the things I did didn't take me that far.
However, I discovered the effect the suited King Kaka had. This, in turn, opened doors for me on a personal level and in business as well.
How is branding related to networks, you might ask? Well, networking is like signing up to be a member in a club. There are certain requirements you need to meet so that you can wine, dine and do business with everyone else.
How you look is really important. Knowing that most of these people meet in expensive places, make an effort to clean up your image. The moment I suited up, many things changed and more doors opened, and that converts into value.
2. Content
There is a saying in music and the broader media industry: content is king.
After you have managed to get into that room now that you're dressed as they are, what are you bringing to the table?
A friend of mine who's also in my network started an etiquette class. I paid for it and graduated.
I learnt the small things that we don't take into consideration, yet they really matter. From handshakes and how you sit down, to when to cross your legs, what hand gestures to use, and how to handle knives and forks, I learnt it all.
But beyond that, when you open your mouth to have a conversation, what are you really saying and does it hold weight?
On my first days of 'networking', I used to just smile and nod. This gave me the time to know my environment and adapt to it.
Learn their ways. Go home and research on what was said. The next time you meet, pick the conversation up from where you left off.
3. Follow up
Several months later, I finally got the hang of networking. I would walk into a room like a natural. There's a business saying that "even at a dinner set up, it's still a meeting".
This means that whatever you say and however you conduct yourself will influence how people perceive and judge you. It's called a chain reaction; one thing leads to another.
4. Deliver value
One very important element in networking is delivering value. What value are giving and what are you getting? The photos and the dinners will come and go, but on a growth scale, what do they mean?
When I ask for business cards or book meetings, the question at the top of my mind is: how will this person benefit? This way, my meetings have meaning and value. It's a two-way road.
Most of these individuals are busy, so whenever you get a meeting, make it count. The good thing about this is that you can always get another meeting because you added value.
Anyway, as we get our networks in check, I have a meeting with the CEO of one of the biggest phone brands from West Africa, and I always keep time. Time is money.
The writer is an award-winning artiste and entrepreneur.