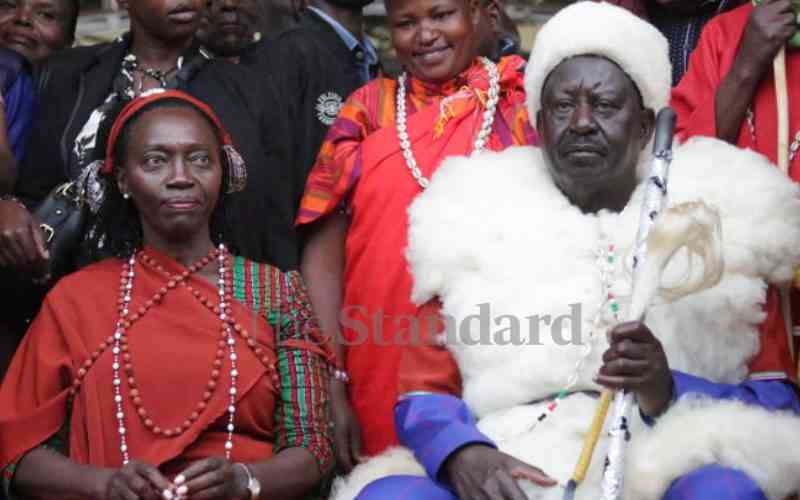 I have no idea who, between Raila Odinga and William Ruto, will win the August 9 election. Both candidates have pitched camp in Central Kenya, aka 'the Mountain', hoping to maximise support.
Whether Raila gets votes on the Mountain or not is not the point here. The point is this. That against all odds in the anti-Raila narrative on the Mountain, Uhuru Kenyatta and Martha Karua among other leaders are braving the storm to undo the five-decade narrative is extremely encouraging. Such narratives can be generated against anyone today or in the future.
There are many voters in Mt Kenya who believe that "Saddam Hussein has weapons of mass destruction." Well, that is just an old comparative narrative. I have come across voters from Mt Kenya who are ardent believers that "Raila is unelectable".
Sounds familiar? Precisely, that is the narrative the Iron Lady Karua and all allies of Uhuru are battling up the Mountain.
For years, a seed was planted in the Mountain that Raila cannot become president. After all, the narrative ran, even Mzee Jomo Kenyatta had decided from the very beginning that the Ogingas cannot be president. For generations, the anti-Raila narrative ran so deep that associating with Raila would be seen as a betrayal to the community. Let us face it with a concrete example.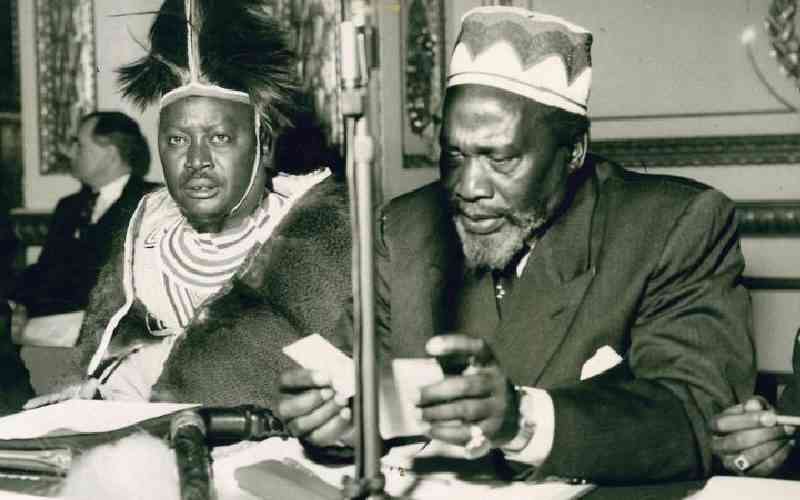 A number of Jubilee candidates up the Mountain do not carry the R symbol for Raila on their posters and billboards even though they pledge loyalty to Azimio coalition. The deliberate omission signifies the depth of disassociation some voters in the Mountain are perceived to hold against the Azimio presidential candidate.
Yet, we cannot build a progressive nation where unfounded propaganda shapes voter behaviour for decades. The Americans, supported by the gifted orator Tony Blair, then UK Prime Minister, to attack Saddam Hussein, the late Iraq President, created a non-existent narrative that the strongman posed danger to the world.
Iraq narrative
They argued all the way to the UN Council that lesser evil was to topple him which they did. Many years later, no weapons of mass destruction have been found. Unhelpful blame games were peddled across continents on whether the Iraq war indeed qualified to be categorised as a just war.
There is something deep to learn from the Iraq narrative that eventually led to the death of thousands of people. Peace does not appeal to power-hungry people. We need peace at all times and therefore must be on guard to fight off people who plant seeds of hatred towards others.
While every Kenyan voter is motivated differently to vote for a preferred candidate, collective belief has an influence on the choices individuals make at the polling station. Hatred between communities can, and often does, get passed on from generation to generation.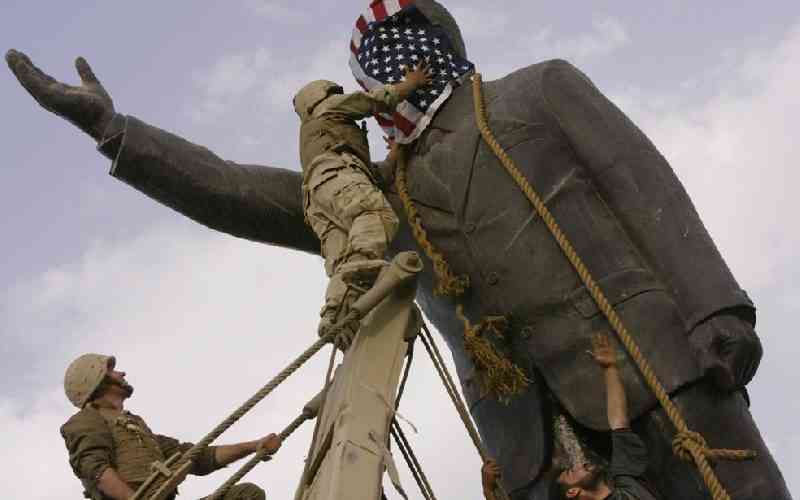 Malicious political aspirants jump on social gaps like this to create wider rifts if it benefits them. The Kikuyu-Luo love-hate relationship is a good example of what unfounded inherited narratives can do to innocent ordinary people.
The 21st-century generation will slowly but steadily break away from the tribal cocoons that some of our politicians ride on to gain power. For this to happen, we need to encourage any efforts that break the cycle of ethnic profiling, ethnic blocking or ethnic radicalisation.
I am not sure the Uhuru – Karua support to Raila Odinga is wholly founded on the intention to bring together the two communities. However, there is clearly a silver lining when hitherto antagonists find strengths in each other and walk together. Credit should be given where due.
The bitter truth we have to face is that there are inter-tribal conflicts in our country. People continue to lose lives and property. In a number of these regrettable incidents, the government cites political incitement as the main cause. Often, there are narratives of hate planted in the minds and hearts of innocent people.
-Dr Mokua is Executive Director, Loyola Centre for Media and Communication