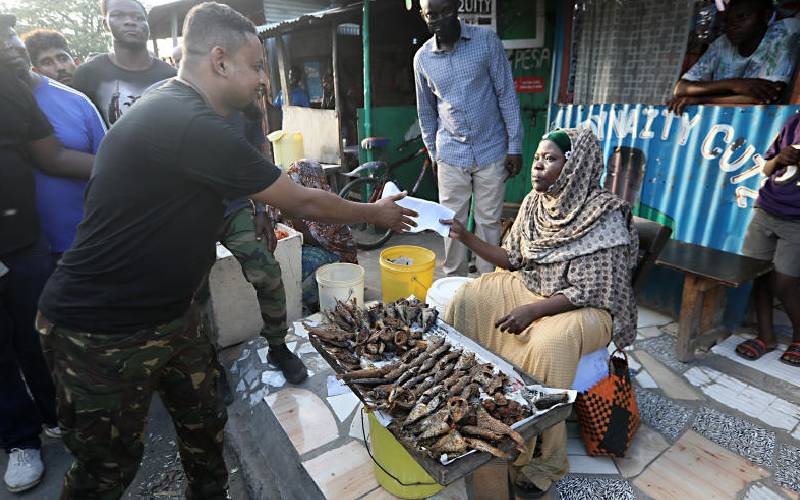 No doubt, many people will purposely turn out to vote for one or two of the six candidates seeking different elective positions come August 2022. While at the polling stations, they will reluctantly cast their votes for the other four or five. This means voters will vote for people they do not have sufficient knowledge about.
I, for one, have never interacted with my Nairobi Woman Rep, Senator or Ward Rep. I know they are somewhere in town because I see them on television, hear them on radio or read about them in the newspapers and on social media.
I have interest in voting for my area MP so I definitely know who is in that race. I know about the presidency because it is the most coveted seat but also the most peace threatening. I refuse to buy the third horse narrative because other than the two leading candidates, others are in for reasons other than winning the presidency. No surprise that one or two could be gunning to kupita katikati yao (pass through the two-horse race candidates to influence who tills the scales for a win).
The most affected category of voters in deciding whom to vote for is the middle class. Except for a few people in this category who could be directly engaged in the election campaign of a candidate, most follow campaigns in the media.
Others, other than the presidential campaign, have no time to dig out who is interested in the other seats. The candidates themselves either intentionally or conveniently ignore the middle class during their campaigns.
It is not enough to have a high level of civic education. Knowing the candidate adds value in making an informed decision. The middle class is not the largest among the voters. If you were to define a middle class person in Kenya, you will have to drop the more standard indicators of middle-income countries, where Kenya is ranked – as a lower middle-income country – to include anyone who earns (in kind and/or cash) over Sh100,000.
The persons who earn between Sh50,000 and Sh99,000 will fall in the category of upper low class. The number of people in the middle class in Kenya, at best, in the absence of reliable data, is about 45 per cent. Give the upper class 10 per cent. The other 45 per cent of Kenyans fall in the category of low-income class. An approximated 16 per cent live by a mere Sh200 a day. These are my casual indicators to make a point.
Even with these rough figures, we can quickly tell why a majority of campaign attendants are the poor. They are hungry, unemployed, stagnated in life, looking for any opportunity to make use of themselves. Political rallies provide a platform to engage in some form of activity considered civic duty.
With the rights of freedom to speech and association allowing for all manner of self-expression at political rallies, politicians milk every ounce of the rowdy and political spectacle loving citizens. The same crowd that fills the stadium for one candidate is the same crowd that will fill another stadium for a different candidate.
The thrill of riding boda boda, deafening mega loud speakers mounted on vehicles lead the way to public gatherings where attendees are given largely sweet-for-nothing promises.
Meantime, the middle class that would interrogate candidates, manifestos and juxtapose that with local priorities are not engaged. Very few middle class voters will attend rallies to listen to political rhetoric that is unregulated, uncritical, peppered with pure lies including promises that are not in the control of whoever is pronouncing them.
Both political candidates and the middle class need to engage with each other more intensely to shape the kind of leadership we elect. Town hall meetings, door-to-door campaigns and interactive targeted messaging is the way to go.
Dr. Mokua is Executive Director, Loyola Centre for Media and Communication